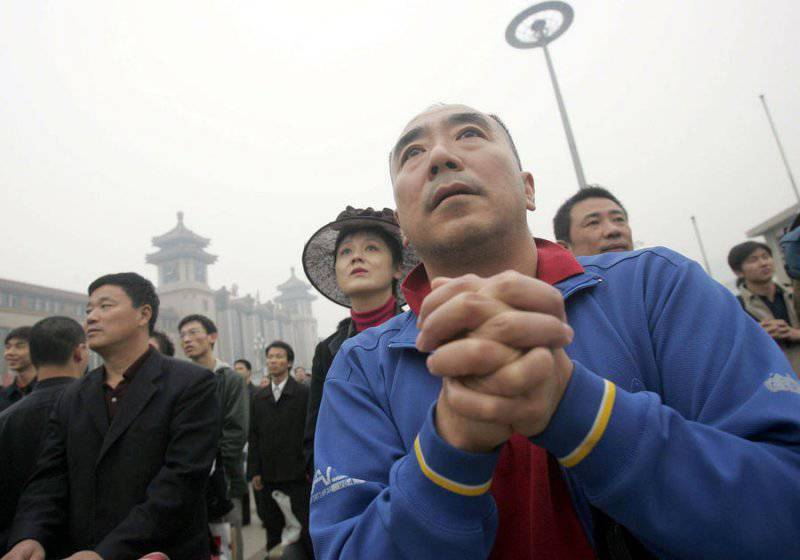 On Tuesday evening, in the sky over the People's Republic of China, a certain object was spotted, which the locals considered to be a UFO. Chinese media reported that it was a probe sent into orbit for research purposes. The Americans, with reference to intelligence, accused China of launching a combat anti-satellite missile.
According to the American intelligence services, a Dong Ning-2 ASAT rocket was launched on Tuesday from the Xichang Cosmodrome in the southwestern province of Sichuan, which can be used against the United States. It is noteworthy that last October, The Washington Free Beacon wrote that China has a new rocket, and in January information appeared about the launch being prepared. In addition, a week ago, the US Department of Defense presented a report, which reported on the growing military power of the PRC, particularly in the area of ​​missile defense. The Chinese expressed disagreement, arguing that the facts cited in the report were distorted.
Official Beijing once again stressed that the space development of China is aimed solely at defense and does not pose a threat to other countries. Chinese Foreign Ministry spokesman Hong Lei said the country is in favor of the peaceful use of outer space and against militarization and an arms race in space.
US officials insist that under the guise of a research mission, China launched the Dong Ning-2 anti-satellite missile. This information was confirmed by an American source close to the intelligence agency. DN-2 is capable of hitting objects in high earth orbit at a distance from 19 to 35 thousand km above the Earth. Just at this altitude there are many reconnaissance and commercial satellites belonging to various countries, including the United States.