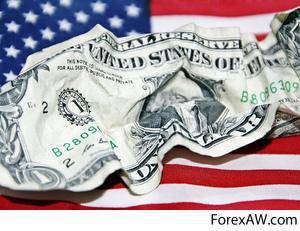 In Russia, they continue to discuss the bill, which was recently announced by the deputy from the LDPR faction Mikhail Degtyarev. According to this law, Russians need to get rid of dollars in the coming 2 of the year, if they have them: produce
cashing out
by changing to rubles; or not to cash out, but leave it on a bank deposit, but in ruble equivalent. If the Russians do not have time to say goodbye to the accumulated dollars by 2015, then the regulatory authorities should withdraw them from them in favor of the state budget - this is what the letter of the bill proposed by MP Degtyarev says. The deputy himself motivates this concern for the citizens of the country, which may be hit by another wave of crisis due to the collapse of the dollar system. And this collapse Degtyarev sees in 2017 year.
For many Russians, this bill caused mixed feelings. After all, getting rid of the dollar and raising the status of the ruble is good, but it's good only at first glance. The situation in the Russian economy today is such that it is simply sharpened to the dollar. Even the country's reserves are held almost in half in dollars. So if the state itself does not intend to transfer savings into the national currency, then what will be the benefit of the fact that ordinary citizens will transfer their savings from dollars to rubles.
There is also at least one question: whether many of those Russians who really need to be protected from the crisis, keep their savings in dollars in bank accounts. It is obvious that there are not so many such people as Deputy Degtyarev believes. If he speaks of officials who have been forbidden to keep accounts in foreign banks - this is one thing, but then what is the essence of his concern for the people? And since when did a horde of officials accustomed to luxurious living using foreign currency, began to need deputy care from a representative of the LDPR faction.
But it is necessary to clarify that the deputy Degtyaryov does not at all consider it necessary to transfer the dollars that a certain number of Russians have, exclusively into rubles. In his opinion, it is necessary to exclude circulation and storage of only dollars, but he is not going to touch the euro and other currencies. Actually, this is somewhat strange, because to assume that if the dollar collapses, the euro will remain afloat, only the person who is insanely far from the realities of the modern world economy can.