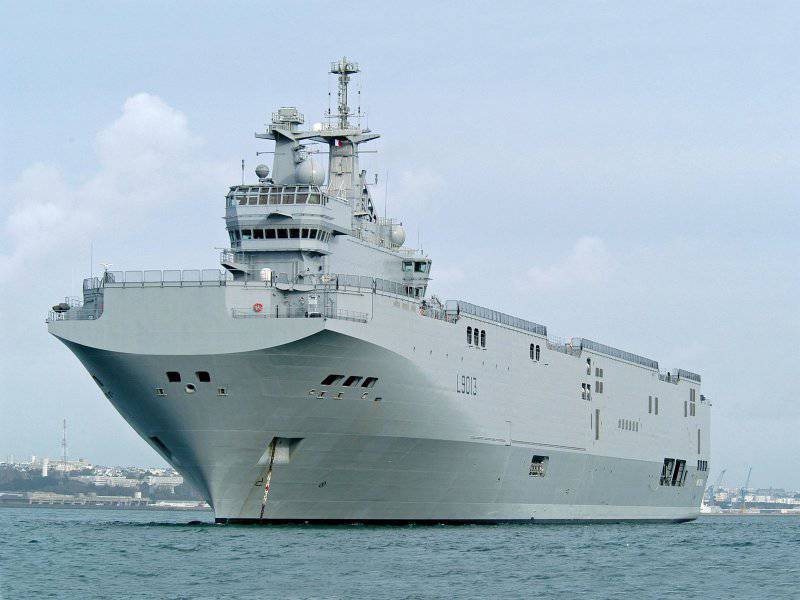 The two amphibious helicopter-carrying dock ships (MFDD) of the Mistral type currently under construction in France for the Russian Navy are not intended for use in wartime in their initial characteristics, says the general director of the Avrora Scientific and Production Association Concern Konstantin Shilov
"As for the Mistral, it can be called a fighting ship with a stretch. This is a ship. It is equipped with non-military equipment, "he said.
"For what it is necessary for the Russian Federation - surely those who ordered these two vessels knew for sure. I am not a military leader. But this is a ship that must be used either in peacetime or in the prewar period, "Shilov said.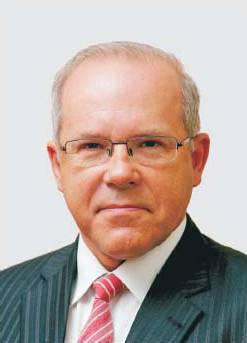 Answering the question of how the work on the adaptation of Russian weapons to these ships will be built and whether the Aurora participates in this work, he said: "This is a painful question for us. At the time of the conclusion of the contract for the Mistrals, the French company DCNS invited us to cooperate as suppliers of automation and dynamic positioning systems. "
"We negotiated with them for more than six months. They transferred a significant amount of information (non-secret) in order for our potential customers to become familiar with the principles on which we build our products. But, unfortunately, it turned out that our potential customers - DCNS - were interested only in the technical component, and not in the delivery itself, "he said.
"At the very last moment, when prices were agreed, DCNS put forward absolutely unacceptable additional requirements that did not allow us to conclude a fully agreed contract," the group's general director explained.
According to him, these requirements were as follows: "We were offered to increase financial responsibility and make it more than five times the amount of the contract, which is unprecedented in world practice. Second, our potential customer offered to include one of the points to change the scope of supply during any time when this supply will be executed, with a tight deadline. "
"For us, this was unacceptable, and we realized that the negotiations were aimed at obtaining information, and not at the actual conclusion of a contract," Shilov is sure.
Initially it was assumed that four Mistral-type DKKDs would be built for the Russian Navy — two in France and two in Russia. The contracts for the first two hulls were signed, their construction is underway at the DCNS shipyards. Decisions on the third and fourth corps have not yet been taken.
NPO Avrora Concern is the leading Russian developer, manufacturer and supplier of automated control systems and combat information and control systems for warships and submarines.