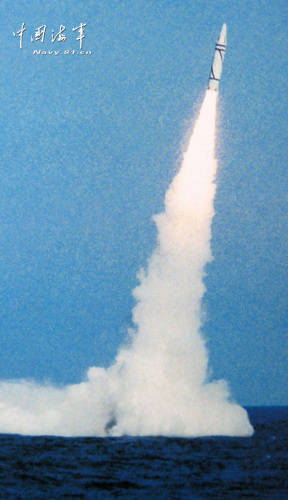 The US Department of Defense released a 92-page report on the state and prospects of development of the Chinese armed forces, mil.news.sina.com.cn reported on May 8, citing Japanese media.
The new report is a development of similar Pentagon studies from 2010, the NASA Research Center on the Chinese Air Force from 2010, the Office of Naval Intelligence from 2007 and 2009.
In particular, the report pays great attention to the development prospects of the Chinese Navy. Currently, three Jin class SSBNs have been introduced
fleet
, two more are at different stages of construction. The boats are equipped with new solid-fuel ballistic missiles "Tszyulan-2" with a firing range of 7400 km. With the adoption of these missiles, the PLA Navy creates a reliable system of sea-based nuclear deterrence. In 2012, a successful test launch of this SLBM was carried out; in 2013, these missiles received the opportunity for operational use. It is planned to build a new generation SSBN Type 096.
In addition, China has two multi-purpose submarines Type 093 and builds two more submarines of this class. It is planned to have five boats in the fleet. In the coming 10 years, China may begin construction of a series of low-noise submarines Type 095 with the possibility of strikes against ground targets.
The number of non-nuclear Yuan-class submarines with an air-independent propulsion system can reach 20 units. These submarines significantly enhance the combat capability and offensive capabilities of the Chinese fleet.
More attention is being paid to the deployment of anti-ship ballistic missiles DF-21 with a range of more than 1500 km, which are capable of hitting sea targets, including aircraft carriers, in the western part of the Pacific Ocean. The first missiles of this type entered service in the 2010 year. China also makes great efforts to create radar over-the-horizon detection, which, in combination with satellites, can significantly improve the accuracy of strikes against targets at long range.
It is also reported that China has deployed the largest network of long-range anti-aircraft missile systems.
At the same time, it is noted that the Chinese Navy continues to have weaknesses, including an undeveloped anti-submarine defense network, and there is a shortage of qualified personnel and shortcomings in the centralized control of fleet forces.
the photo shows the launch of the first Chinese SLBM "Jiulan-1", 1982 year (the underwater launch of this rocket allowed China to become the fifth country in the world with SSBNs)