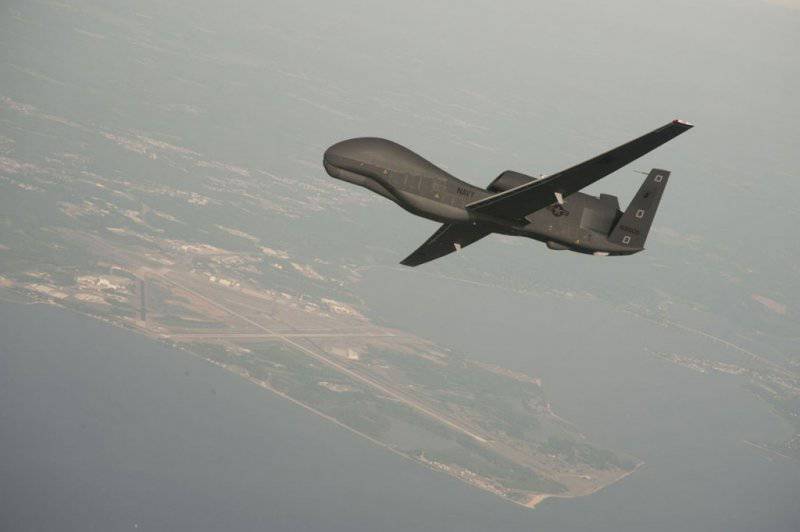 The United States allowed the delivery of four Global Hawk strategic unmanned vehicles to South Korea to track North Korea, but Seoul may reconsider the deal due to high prices.
South Korea has requested permission to purchase drones back in 2005 year, saying that they are necessary for reconnaissance missions against the DPRK. It took the US eight years to get congressional approval, and in mid-April the South Korean Defense Procurement Administration received official permission from the Pentagon, RIA "
News
"With reference to the South Korean agency Yonhap.
However, according to sources, Seoul may reconsider its purchase decision due to a significant increase in price. Initially, it was planned to pay 435 million dollars for the UAV, but according to the latest estimates of the Pentagon, the cost could be 1,2 billion dollars.
According to South Korean law, a price increase of 20% relative to the original budget leads to a review of the defense procurement department.
"We are now deciding whether to buy Global Hawk or announce a tender," a management representative told the agency.
In recent months, the situation on the Korean Peninsula has escalated. In March, the DPRK authorities announced the termination of the truce, which lasted several decades. This happened some time after the North conducted regular nuclear tests and produced the first successful launch into orbit of a satellite.
Recall, on Wednesday, the question of the expediency of purchasing American UAVs was raised by the German Defense Minister, Thomas de Maiziere, calling for restraint in this matter. The German minister believes that the contract for the supply of American UAVs could only be an "interim solution", until Germany, together with its European partners, develops its own aircraft of this type.
Earlier, the United States confirmed preliminary readiness to sell Germany three combat aircraft Reaper drone, as well as four ground stations for them. A positive response from Washington to the official request of Berlin, the German authorities, according to the Minister of Defense of Germany, hope to receive in May 2013.