May Day in the new form was revived at the end of the XIX century in the labor movement, which put forward the introduction of the 8-hour working day as one of the main requirements.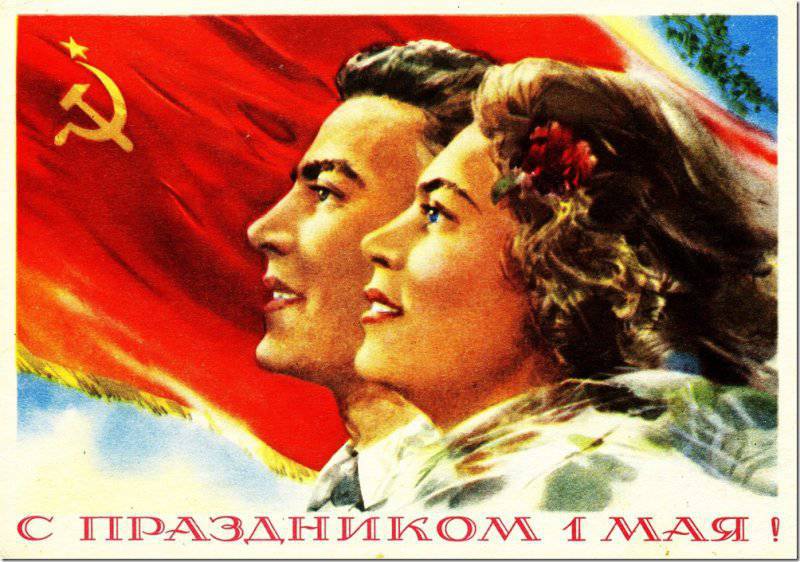 Recall that on May 1, socialist, communist and anarchist organizations in the United States and Canada staged a number of rallies and demonstrations, and during the dispersal of the demonstration in Chicago, 1886 demonstrators died, and during the mass protests against the brutal actions of the police as a result of the bombing killed xnumx cops. On charges of organizing an explosion, 6-anarchist workers were sentenced to death, and it was in memory of those executed that the Paris Congress of the Second International declared 8 on May as the Day of Solidarity of Workers of the World and suggested annually celebrating it with social demands.
In the Russian Empire, May Day, as the day of international solidarity, was first celebrated in 1890 in Warsaw with the holding of 10000 workers' strikes. Since 1897, Mayovki have become political in nature and have been accompanied by mass demonstrations. On the May Day strikes and demonstrations of 1912-1914, more than 400000 workers came out. In the 1917 year, after the February Revolution, May Day was first celebrated openly: millions of workers took to the streets with the slogans "Down with the capitalist ministers," "All power to the Soviets," "Down with the imperialist war!" After the October Revolution, the holiday became official: on this day demonstrations of workers and military parades were held. On the 2-th day of the holiday, as a rule, "May celebrations" were held throughout the country - mass celebrations in nature.
In the era of "developed socialism" in the USSR, May Day demonstrations turned into a formal and mandatory event. Organized columns of workers marched along the main streets of cities and towns to bravura music, speakers from the speakers and political slogans sounded from the loudspeakers, and the leaders of the CPSU, government officials, leaders of production, veterans, honorary citizens welcomed the stands installed usually near the main administrative buildings. It was broadcast on local TV and radio channels. The main demonstration of the country took place on the Red Square of Moscow and was broadcast by central television channels. As a rule, participation in the May Day demonstrations for the workers was mandatory and controlled by the management of the enterprises.
1 May 1990, the leadership of the USSR and the CPSU, rose to the podium for the last time to take part in the official May Day demonstration, and since 1992, the nation's favorite holiday has been renamed the Spring and Labor Day. This day, celebrated by a part of the world community as a day of solidarity of the working people, is used in Russia for holding political actions by parties and movements of various kinds — all of them acting under their own slogans.
Congratulations on the holiday of Spring and Labor!