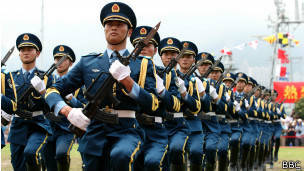 Chinese leader Xi Jinping ordered the generals and senior army officers to serve as ordinary soldiers for two weeks.
An unexpected order to all officers from the lieutenant colonel and above to become a private at the time is part of a campaign to raise morale among the troops.
The temporary reduction of the status of military leadership has not been applied in China for more than 50 years, since the time of Mao Zedong.
In 1958, Mao said that senior officials should serve as privates for a month each year.
In this way, Mao strengthened control over the armed forces, and many marshals and generals retired or left the country.
BBC China Service Editor Shizhun Chen says that Xi Jinping, who became president and commander-in-chief of the armed forces only last month, is trying to embody Mao's ideas in reforming the army.
According to analysts, this decision Xi Jinping is trying to demonstrate that he feels confident enough in his post and is ready to show his power to the army ranks - one of the most influential groups in the country.
No banquets and gifts
Social network users in China are already wondering how warlords, who are used to banquets, will cope with morning drill, training marches and the cleaning of barracks.
Analysts also note that promotion in the Chinese army depends largely on personal or family ties, and a significant percentage of the high command advanced in their service so quickly that they almost did not experience the difficulties of army life in their entire career.
Xi Jinping became the head of the armed forces last month and has already begun to reform them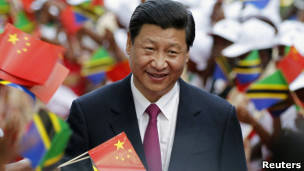 The decree does not indicate how severe the 15-day service will be in the ranks for generals and officers. It is only said that for this period officers and generals must "live, eat and serve" along with the rank and file.
"They should provide themselves with everything they need, and also pay for food. They should not accept invitations to banquets, go on excursions, accept gifts or interfere with the routine of the unit," said a statement from the Chinese Ministry of Defense.
Macau-based military expert Anthony Wong Dong said that although the new decree is similar to Mao's directives, Xi Jinping is sincere in his desire to reform the army.
"Lack of discipline, corruption and the gap between officers and soldiers have become commonplace in the Chinese army, which threaten its effectiveness. Xi is aware of this and is trying to solve this problem."