In Pakistan, with great respect for the Russian military equipment. This opinion was expressed today in an interview with the correspondent. ITAR-TASS Commander-in-Chief of the Air Force of the Russian Federation, Lieutenant-General Viktor Bondarev. The Russian general visited the Islamic Republic of Pakistan on a working visit at the invitation of the Air Force commander of that country.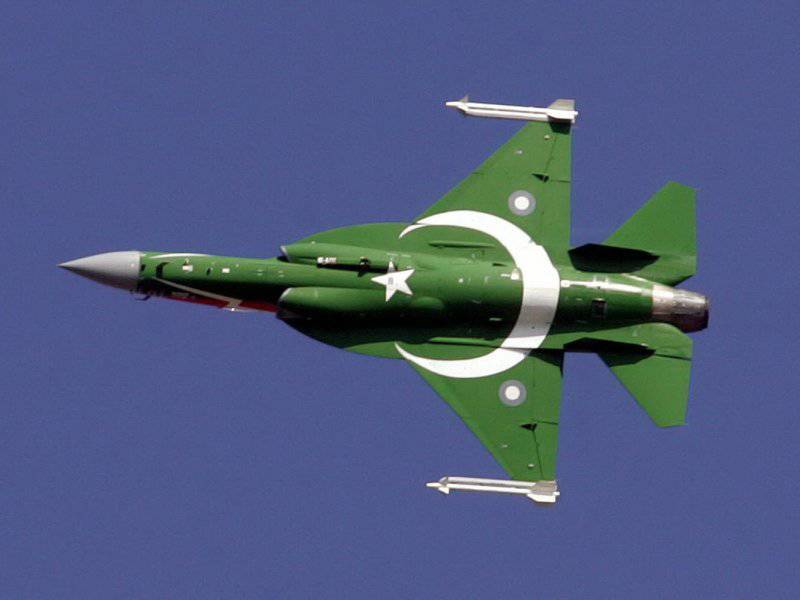 "The Russian aircraft, delivered to Pakistan, mainly the Mi-17 military transport helicopters, continue to successfully accomplish their tasks in full," Bondarev said. According to him, the Pakistani side appreciated all the advantages of Russian aircraft and helicopters. "Pakistanis are well aware of the situation, they have studied all the possibilities of our aircraft," he said. The commander also expressed confidence that "the issue of its acquisition by Pakistan will be further developed."
Pakistan represents a huge and promising market, Bondarev added. The delegation of this state plans to visit the International Aerospace Salon in Zhukovsky MAKS-2013 in August of this year, the commander-in-chief reported. Also, according to him, there are prospects for a positive solution to the question of the supply to Pakistan of Russian jet engines RD-93, which are equipped with JF-17 - the fighter of the Air Force of this South Asian country (in the picture).
"Representatives of the command of the Pakistani Air Force openly declare their desire to develop cooperation with Russia," said Viktor Bondarev. "The Pakistanis are hoping for Russian military equipment, as well as for our assistance in training Air Force officers." The commander noted that in the near future the study of the possibility of training Pakistani cadets in Russia, and vice versa, will begin. There will also be considered the prospect of internships for Russian and Pakistani officers in military schools of the two countries.
"Pakistanis have already invited us to participate as observers in the flight maneuvers held here," Bondarev added. "We are also going to invite our Pakistani colleagues to our command-staff and flight tactical exercises," he added.