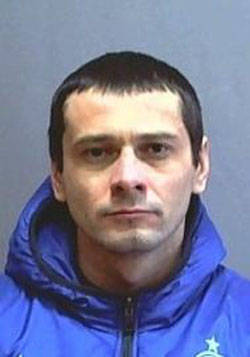 During the operation to detain Sergei Pomazun, suspected of shooting six people, one of the police officers was wounded with a knife.
"The suspect was detained while trying to ride a cargo train from the cordon. Police officers identified him and took steps to detain him, during which one policeman was injured with a knife, "the Interior Ministry representative told reporters.
The operation was led personally by the head of the department, Lieutenant-General of Police Vladimir Kolokoltsev. The murderer from Belgorod was found at the railway station in Belgorod. "The patrol consisted of two officers of the transport police of the Kursk railway station. During the detention, police major Yury Belykh was stabbed by the eyes and forearms. He was hospitalized, "the Interior Ministry reported.
At the place of detention is now working investigative team. Already found a knife that was wounded by a policeman. The detainee himself and the second police officer were not injured. Kolokoltsev ordered to submit to the promotion of employees who distinguished themselves during the search.
Investigators will soon begin the interrogation of the detainee. His actions will be additionally qualified as "the use of violence against a representative of the authorities", reported in the TFR.
22 April in Belgorod, a previously convicted local resident opened fire. In total, six people died at the hands of the "Belgorodsky shooter": three in the gunsmith's shop and passersby - a man and two schoolgirls, 14 and 16 years. Five people died on the spot, 16-year-old girl - in the hospital.
The operation to detain the criminal was carried out at the international level: they were looking for him not only in Russia, but also in Ukraine. Only on the territory of Belgorod about 2 of thousands of law enforcement officers (detachments of Kursk and Voronezh police, fighters of the Moscow riot police, even the special forces "Bison" and "Lynx") and many volunteers who distributed leaflets with signs of Pomasun on the streets of the city were involved in his capture. .