"The behavior of the American special services and officials, to put it mildly, strange, leads me to certain thoughts. I do not believe that the Tsarnaev brothers could have been a "sleeping Islamic cell," Alexey Filatov, vice-president of the Alpha anti-terror unit of the Alfa anti-terror unit, told the VIEW newspaper. He believes that some important information is being closed down from Americans, and the attack will be cluttered with absurdity.
Analysts around the world continue to wonder who stood behind the Tsarnaev brothers and what were the motives of the alleged Boston terrorists.
Thus, the Financial Times reports that the Americans began to check the possible connection of the elder of the alleged terrorist brothers Tamerlan Tsarnaev with the so-called "Emirate of the Caucasus" - a terrorist group that had previously claimed responsibility for the terrorist attack at Domodedovo in 2011. However, Russian law enforcement agencies deny such ties. In particular, a representative of the Investigative Committee of Russia said on Monday that the Dagestani terrorist Gadzhimurad Dolgatov, who had been liquidated at the end of 2012, did not have Tsarnaev relations.
A possible motive of terrorists was voiced by an adviser to the US Department of Defense, Professor Michael Nath. He suggested that Chechens, with the help of a resonant terrorist attack, wanted to become leaders of the world terrorist movement, world jihad.
Vedomosti writes that Tamerlan Tsarnaev in 2011 had already checked the FBI as a follower of radical Islam, moreover, at the request of some foreign colleagues. According to the newspaper, the request for Tamerlan came from the FSB of Russia.
And finally, the Chechen extremists themselves, through the Kavkaz Center website, which was banned in Russia, denied their involvement in the Boston terrorist attack, Gazeta.Ru reports. And in parallel, Americans are urged to check the involvement of Russian intelligence services.
To make assumptions about the connections and motives of terrorists, the newspaper VIEW asked Alexey Filatov, Vice-President of the International Association of Veterans of the Alpha anti-terror unit.
VIEW: Alexey Alekseevich, what kind of people, in your opinion, did they organize the terrorist act in Boston? Are representatives of any major international factions behind them?
Alexey Filatov: You know, there is still very little information about this, and it is contradictory. But the behavior of the American special services and officials - to put it mildly, strange, - leads me to certain thoughts. I do not believe that the Tsarnaev brothers could have been a "sleeping Islamic cell." Somehow it does not come out from their biographies, from their relatives, from their contacts. This is the first. And second, whose sleeping cell is it? Now someone is trying to present everything as a Caucasian trace, to find a connection with Doku Umarov. And what is the motive in general for Umarov to prove something on American territory? Not a drop does not fit ...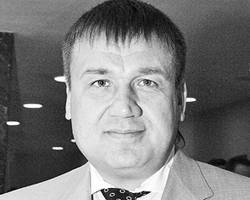 VIEW: Could the Tsarnaevs (if their guilt were proven at all) be lone terrorists?
A. F .: This is the second version. But again - it does not converge. Well, they do not look like some hooligans, frostbitten. Again, from the stories of their relatives and friends, it is unlikely that these are people who were capable of just that, from some purely hooligan motivations, to go for it.
LOOK: Then what remains?
A. F.: And the option remains that they were not really all the same, and maybe even not at all. We remember well that two days after the terrorist attack, thanks to an investigation by international bloggers, many photos appeared in which comrades are present in sports or even military-sport ... Then they were identified as participants, if not mistaken, by a commercial military army.
VIEW: And they may be involved in the explosions?
A. F .: I don't know, but, you see, they have some backpacks there, and then these backpacks on the frames after the explosion ... As I heard, now there is a very serious such movement that this line should discussion remove. This information has already been closed to the American society. And at the same time, without even having interrogated Dzhokhar Tsarnaev, they already say that the crime has been solved, that the brothers have no accomplices, that, they say, you can calm down, the police have worked well, everyone is found.
And now go promotion about where and what. And I would not be surprised if the US special services continue to lobby for a theory about the Russian, Caucasian and Chechen tracks. For what the Americans need it, we will soon see. But my personal opinion is that there is no Russian trace, no Doku Umarov is there.
As a result, we excluded the hooligan motive, proceeding simply from common sense. I would also exclude the Caucasian trace with Doku Umarov, because he has no motivation, no contacts, and in actual fact there is only one interested subject - American power, only they.
VIEW: Why is it for the States?
A. F .: After 11 September 2001, a huge amount of time has passed. Public opinion in America is reassured, it requires some kind of new democratic transformations, it requires an end to the war in foreign territories, and this does not fit in a bit with the foreign policy of the authorities, and even does not fit much. Therefore, we must pay tribute to the fact that the American authorities are very carefully watching the mood of society and trying to control them.
And in fact, with all these questions, many of which we are unlikely to get answers, it turns out that all of this was beneficial only to America. Their special services or people who represent the military-industrial complex are, in essence, the same thing.
VIEW: Do you, too, disregard large international terrorist organizations like Al-Qaida?
A. F .: Then it turns out that this is a "sleeping cell". But, analyzing the biography of the suspects, we see no connection with international Islamic radical organizations. If only through the Internet. But I do not believe that this could be done by people who first lived in Kyrgyzstan, then - just a little bit in Makhachkala, and the main part of the conscious life - in America. I do not believe that out of two more or less educated, intelligent, normal people, this is how they made a "sleeping cell". This is a fairy tale.
VIEW: Professor Nat from the USA believes that Chechen participants of international jihad are trying to advance to the leading roles in the world in this way ...
A. F .: Absurd. And this act of absurdity will be overgrown with this terrorist act. The point is, again, to direct the world and, above all, American society along some alternative, unintelligible paths of investigation.
But we in Russia more often than many others are confronted with terrorism, we are able to analyze the motivation and goals that these people set for themselves. And the British and even the Americans, who do not face it all the time, have such a fabulous idea of ​​this, they are afraid and do not understand it. And when you do not understand, you can load any motivation and any nonsense. The fact that this is not even some kind of al-Qaeda, but Chechen terrorism, although, if you look, Chechnya is now much safer than even Kabardino-Balkaria or Dagestan.
VIEW: You assumed that the Tsarnaevs could not do this. But, according to media reports, several years ago, the older brother was checking the FBI for communications with terrorists. It is even reported that such a request came to them from the FSB ...
A. F .: Our version is profitable for such a version that we supposedly made a request, we had information, and it was on your conscience that you didn't check it. This is on the one hand. On the other hand, they were checked and found no involvement in anyone. And these people led a normal life, studied, played sports, got married, gave birth to children.
I think there was no request. Yes, they looked at them, but not at the level of such a total check, but at the level of isolated cases, some interviews, surveys, maybe, were conducted with their friends. It is impossible to keep the entire population under total control. But sometimes they are checked. And all the checks showed that they are loyal enough that they are not capable of such things.
LOOK: You persistently lead to the idea that it was not they who blew up the marathon.
A. F .: While I am not sure that they are. And even if they had some components of explosive devices in their homes that were used during the terrorist attack, even this does not mean that they brought it in and turned it on. Now we hear a lot of all sorts of statements that they are terrorists: from the FBI, and from the state governor, who are rolling in American society. But we are used to studying evidence. And no one has evidence yet.
VIEW: The combination of different factors in the main version of the authorities is very unusual: the alleged terrorists are Chechens, but they have not lived in Russia for many years, they spent most of their conscious lives in the USA ...
A. F .: This terrorist attack is very well prepared. There is a small amount of TNT, and a relatively small number of victims, and the wave, on the contrary, has gone all over the world. It is comparable, probably, only with the 11 September 2001 terrorist attacks of the year, although, you know, the scale of things seems to be incompatible. Time and place were chosen exclusively. I can say that the director of these attacks was very literate.
As for the "selection" of Chechen performers, former Russian citizens - I generally call it aerobatics from the point of view of planning a terrorist attack. I do not know what this will lead to, but experts are already talking about a possible complication of relations with the Russian Federation. This is little believed, but I think that some politicians can take advantage of this situation. That is, an image of such an aggressive Russia is being created, moreover, we, they say, cannot cope with the problems in the Caucasus, and that the hotbed of world terrorism from Afghanistan and Iraq moves to us, to our Caucasus Mountains. And then, without our will, they will want to help us solve our problems. While it is, of course, difficult to imagine, it is so - thinking out loud ...
VIEW: And lastly - the Chechen separatists themselves from the terrorist attack in Boston have already disassociated themselves, incidentally accusing the entire FSB. What do you think about it?
A. F .: What do we gain here? We are in this situation - generally losers. Russia already does not have a very good image in the world, but here it becomes even worse. Neither we nor the Chechens have any benefits. I repeat once again - the puppeteer who organized all this, did everything very competently. And I still think that the one who benefits from it is sitting on American soil.