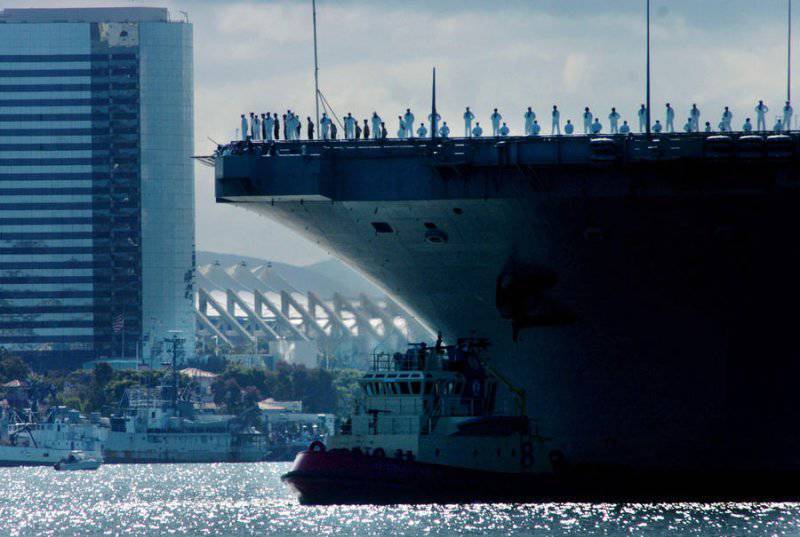 A spokesman for the US Navy confirmed that the Coronado ship was on fire the day before in the Gulf of Mexico. This was reported today by the newspaper Union Tribune San Diego.
The incident occurred on Friday, on the second day of the sea trials Coronado. The ship reportedly failed the test at full power. As a result, an exhaust device caught fire on the starboard side of the vessel. It is reported that the flame was extinguished immediately, no one was injured during the fire.
The manufacturer Coronado company General Dynamic Corporation does not comment on the situation. The incident could not explain and the press secretary of the shipyard Austal, where the ship was sent for repair. He addressed all questions to the manufacturer and representatives of the naval
fleet
The United States, which jointly launched the Coronado LCS 4 into the water in 2012.
LCS - an abbreviation of Littoral Combat Ship - coastal combat ship. Its main task is to ensure the safety of navigation in the territorial waters of the United States and the most important areas of maritime navigation, in particular, in the Persian Gulf. The creation of Coronado took three years, the model, which was tested, is the third in the series. The vessel is able to reach speeds in 45 nodes and pass 3500 nautical miles without refueling.
Coronado can also be equipped with special equipment to perform a number of additional tasks, such as the rapid transportation of cargoes to 700 tons, anti-terrorism and anti-submarine defense, reconnaissance and elimination of sea mines and conducting sabotage operations.