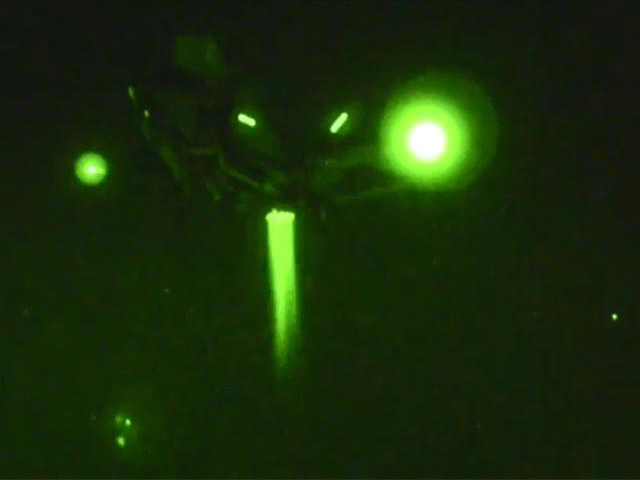 In the US, the fifth-generation fighter F-35B, passing the test, for the first time made a vertical landing at night, reports Wtkr.com.
In the video, distributed the other day by the Pentagon, you can see how an airplane with a thrust vectoring control makes a short run up and takes off, and after a while it still hangs in the air with the engine nozzle pointing down and lands vertically, like a helicopter, reports RIA "
News
".
The modification with a shortened takeoff and vertical landing is intended for the US Marine Corps.
The test flights of the F-35 were temporarily stopped in February, when a crack was discovered in the turbine blades of an engine prototype during tests. However, a representative of the company that conducted the incident investigation later stated that this was due to the operating conditions and that this was not a design defect. Flights have been resumed.
F-35 was developed by aircraft manufacturer Lockheed Martin and is the second American fighter of the fifth generation. The aircraft is designed using low-visibility technology and can carry nuclear warheads. The production of one machine costs the Americans 137 million dollars.
In December last year, the US Department of Defense signed a contract with Lockheed Martin to buy another batch of these aircraft, totaling about $ 3,8 billion. The first aircraft of this type, the F22 Raptor, is the only fifth-generation fighter in the world to go into service.