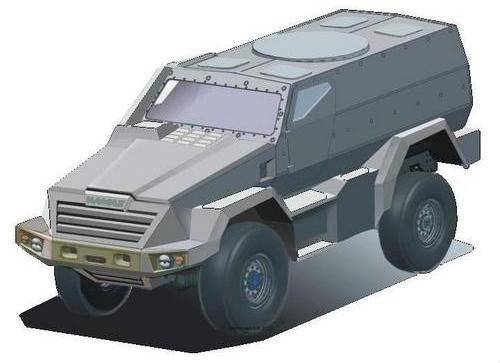 Approximate view "Shot-M"
The car "Shot-M" will be the result of a deep modernization of the production car KAMAZ-43269, able to withstand serious mine and ballistic threats.
For example, mine protection, the specific values ​​of which have not yet been established, in our opinion, should not be lower than 6 kg in BB equivalent, and ballistic protection should not be lower than 6 class.
Testing of the "Shot" to determine the level of mine protection was not carried out, because the requirements for mine protection in the TTZ were not made by the customer. The level of a given mine protection vehicle "Shot-M" at this stage of development is verified by calculation methods using a simulation of the impact of an explosion on a mathematical model.
The car is positioned in the segment of armored vehicles of full weight up to 14 tons.
The main differences of the "Shot-M" armored car from the KAMAZ-43269 "Shot":
1. Car:
- Engine Cummins 300 HP
- Transmission: manual 9S1310
- 43118 and 4350 serial drive axles
- Serial transfer box 65111
- KAMA-1260 425 / 85 R21 tires
- Protection class 6 according to GOST 50963-96
2. Armored Corps:
- new booking scheme
- explosion proof design:
- V-shaped bottom construction,
- protection of the engine pallet and transmission units
Original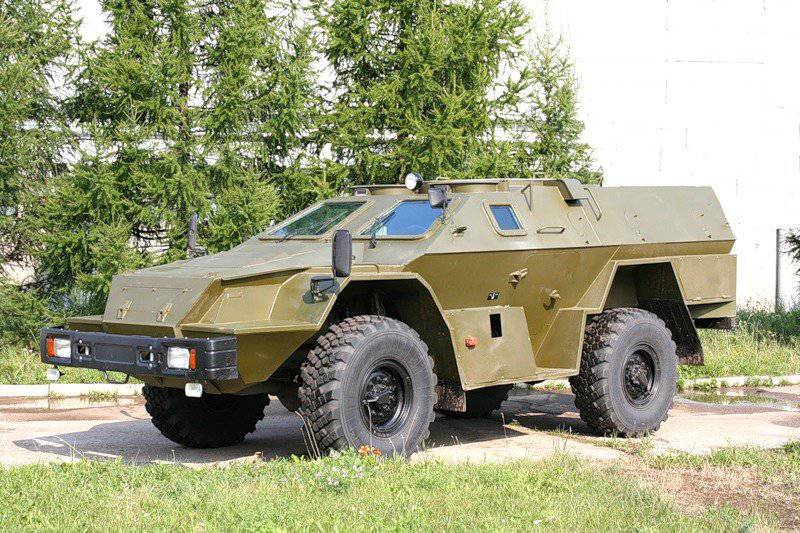 Upgraded