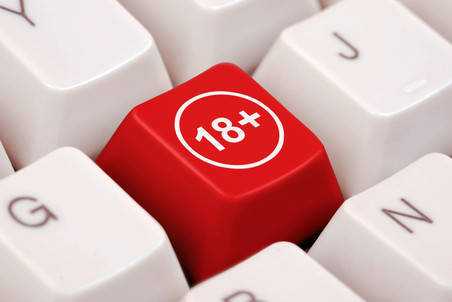 In Russia, the wolf from "Well, wait a minute!" And the crocodile Gena risked losing airtime on the Russian screen. No, it's not about the machinations of Mickey Mouse and Spider-Man, and not even about the reduction of children's programs on domestic TV. Everything is simpler - the censors wanted to cut the shots where the mentioned characters smoke, and show "no bills" only at night, somewhere at the same time as the American film "Saw" and "Sex with Anfisa Chekhova".
The next victim of the struggle for the health of the nation, could easily be, of course, Sherlock Holmes, played by a wonderful actor V. Livanov. And what, he did not part with the pipe at all - a very disgusting character. The same professor Moriarty did not tolerate the smell of smoke, which is highly commendable and worthy of imitation. And the fact that he was a mafia, so everyone has their own shortcomings. You can still remember that in the movie the hosts were surely offered to the guests, and they almost never refused alcohol; sometimes in the morning. It just becomes scary for the younger generation with such a film classics.
Of course, on the screen in the corner is the + 12 icon, or + 14, but I don't know a single child who, at the sight of it, closed his eyes in terror or tearfully begged his parents to turn off the TV.
Gena will not stand up for the crocodile Gena, his, so to speak, "lobbyists" are still small, having no voting rights, but as they grow up, they will be more interested in completely different animals. Another thing is the private TV people - what they want is what they show. House-2 has already been criticized many times for immorality, etc. etc. But why are two "stubs" from one entertaining youth program having fun "blissed out" on the screen not for the first year, but for some reason this does not count as propaganda of drugs?
Last summer there was a lot of fuss about "blacklists" of Internet sites aimed at combating child pornography, drug propaganda and suicide. Good deal. Then even the "wiki" and several other serious resources "went on strike" for the whole day. But tell me, have these problems been finally resolved? I rummaged in the network and found "suicidal".
Take and announce a contest: who among the users will provide links to specific sites on these topics to certain structures, a cash reward. During the day, everyone would have fished out and cleaned out the entire national web. And then the people would scour the Internet, would be engaged in prevention.
Adopted a law banning the adoption of children by US citizens. Beautiful law, just wonderful. But why does it concern only citizens of the states? What, in other countries, everything is fine with our orphans? Periodically, friction with Finland, France and other European countries. There are murky rumors about the use of Russian children in black transplantology in Italy.
In Turkey, a great resonance caused
stories
Turkish children adopted by homosexuals-Europeans, and we have no one like these stories. Gentlemen deputies, in Europe there is a bad tendency to dismantle the usual cultural and moral norms, and we are poisoning children with this sod. Why not legally expand the list of "countries-consumers" of young Russians, or even better, completely prohibit foreign adoption.
From the New Year, the sale of alcohol is seriously limited. Firstly, there is a ban on the sale of any alcohol in stalls, pavilions, at public transport stops, etc., secondly, it is prohibited to trade in general at night any kind of drink stronger than kefir. The long-awaited law is certainly necessary and timely. Only at least two questions arise. How can a beer bought in a stall be more harmful than the same drink purchased in a supermarket? Can it be that there is an absolute advantage for large retail chains? The second question: why, after significant restrictions on the sale of alcohol, other alcoholic products are not equal to it? I have, first of all, the so-called "fufyrchiki." Their harm is simply enormous! With a cheap price, which some categories of the population introduce into the strongest temptation, there is practically no competition with this "drink" at night by "legal alcohol (and he is undergoing any kind of verification) and thanks to an obvious gap in the legislation. The authorities did not anticipate an increase in demand for all kinds of store substitutes "booze".
When writing this law, it was necessary to simply come to the square of 3-x stations and ask any homeless man what he would drink when all night neither vodka nor beer were bought. For half a liter and two pickled cucumbers, it was possible to get an "expert opinion" and get ready for the "fucking revolution" in advance.
I was told one very instructive story on this topic. At one Christmas morning, they found a dead man, quite decently dressed, whose pockets were full of "bullshit". Uncle just started drinking (and what, such a long New Year holidays are invented for something else). At night, his impatient "roll", and the store does not sell vodka. Then he bought what they sell, but did not calculate the dosage of an unfamiliar drink and died. Similar stories in the open spaces of our Motherland are happening every day now and not once, and something must be done about it.
Google will pay a large amount for hacking into its own operating system, thereby testing its security system, and, you see, look at some clever guy. So let we in the Duma before the final approval of experienced lawyers and students of the respective universities of the relevant countries figure out how to circumvent the new law. Who "hacks" the new law, to that a large award and an opportunity to work in public authorities. Lawmakers who have allowed obvious blunders are public censure, and as a result, additional difficulty in re-election.