The article is posted on the rights of information cooperation.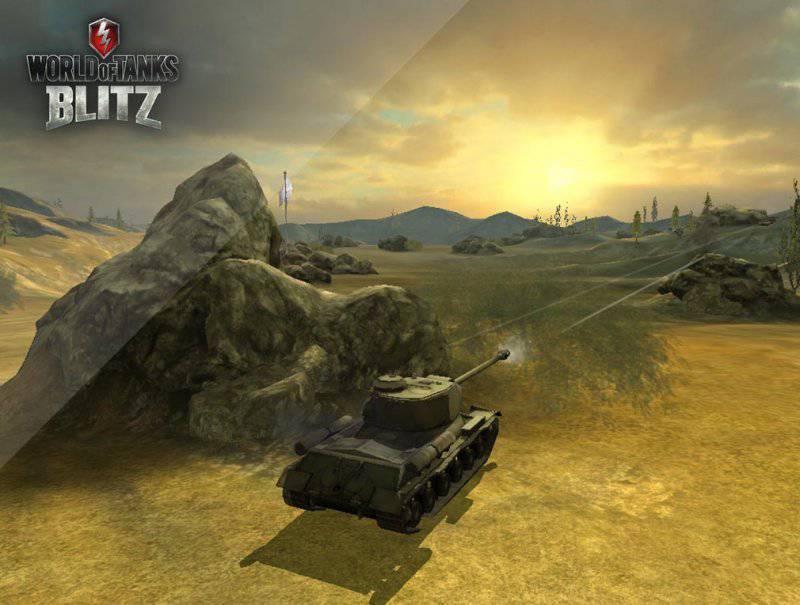 Wargaming Announces Mobile Online Action
March 26, 2013 - Wargaming, a leading developer and publisher of online games, is pleased to announce its new project, the World of Tanks Blitz mobile MMO action, designed specifically for tablets and smartphones. World of Tanks Blitz combines the best features of the original "World"
tanks
", Supplementing them with the main advantages of mobile games: ease of management and the ability to play from anywhere with Internet access.
"World of Tanks Blitz is in the initial stages of development, but we can already say that it will be a very interesting project," says the head of Wargaming, Viktor Kisly. - Our main goal is to give players the opportunity to take a fresh look at the classic "World of Tanks".
World of Tanks Blitz will offer players a huge fleet of vehicles manufactured by the USSR, Germany and the USA, divided into three classes: medium tanks, heavy tanks and tank destroyers. Each class will have a unique combination of characteristics and style of combat, bringing a maximum of tactical diversity into the game.
A well-thought-out gameplay company will have excellent graphics, thanks to which mobile tank online battles will become more spectacular and realistic than ever before.
The game will be available on most devices running on iOS and Android. All battles will take place in the format "7 on 7", while fans of both platforms will be able to participate in battles simultaneously.
World of Tanks Blitz will be the next step of Wargaming on the way to mobile expansion, making the company such projects as World of Tanks Assistant and the turn-based strategy of World of Tanks Generals.
About the game World of Tanks Blitz
World of Tanks Blitz is a free mobile online action game dedicated to tank battles of the mid-twentieth century and offering a completely new format of online team battles. The game inherited all the best that made the original version of World of Tanks favorite game of millions. Players are waiting for an impressive arsenal of legendary steel cars, excellent graphics, intense tank battles, where the main role is played by tactics and teamwork, and absolute mobility.
More about the game:
www.wotblitz.com