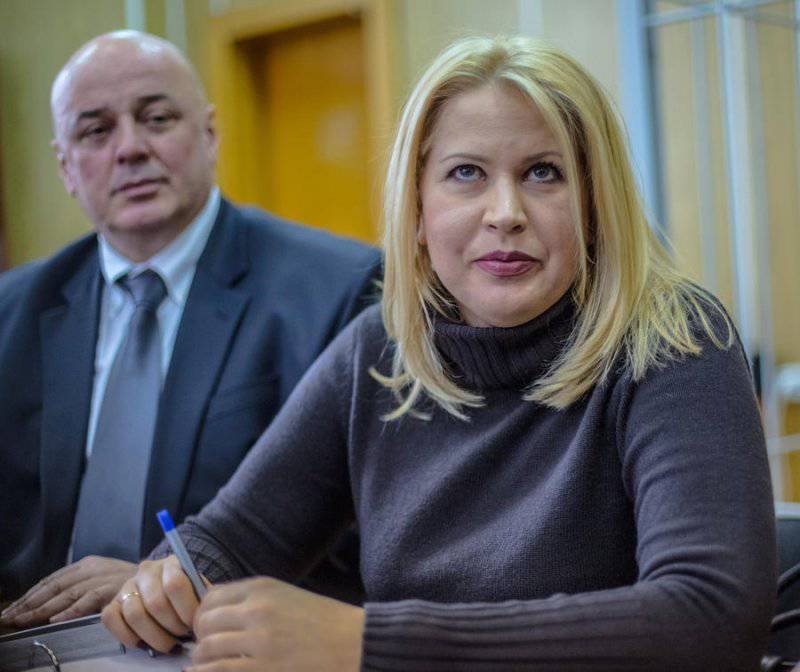 Against the former head of the department of the Ministry of Defense, Yevgenia Vasilyeva, a new accusation was filed. According to investigators, she stole the shares of the military institute worth 190 million rubles. The staff of the Investigation Committee was able to return the shares to bona fide purchasers.
"Evgenia Vasilyeva was charged with illegally selling shares of the 31 State Design Institute for Special Construction to commercial companies at a lower price of more than 190 million rubles," said the representative of the Investigative Committee Vladimir Markin to Interfax.
Employees of a commercial company, whose owners were the wife and daughter of the former deputy defense minister, Grigory Naginsky, were involved in the share purchase case.
The siloviki returned the sold shares to their rightful owners. "Currently, the Investigation Committee has managed to achieve a free return of shares by the current leadership of the institute. They are recognized as bona fide purchasers, "Markin said.
Lawyers Evgenia Vasilyeva do not confirm the information of the UK about the presentation of new charges. "The investigation did not present any new charges against Vasilyeva," defender Vasilyeva Alexander Gofshtein told the agencies.
The investigative committee has been investigating the Oboronservis case for more than six months. According to investigators, the company's employees were engaged in the sale of real estate by the Ministry of Defense at reduced prices.
During the investigation of the case, other irregularities in the ministry were revealed - for example, the conclusion of contracts for the public service of the demolished buildings or the cleaning of non-existent premises.
The head of Oboronservis Evgenia Vasilyeva is one of the accused. She is under house arrest. Investigators regularly interrogate Vasilyev, as well as her immediate superior, former Russian Defense Minister Anatoly Serdyukov.