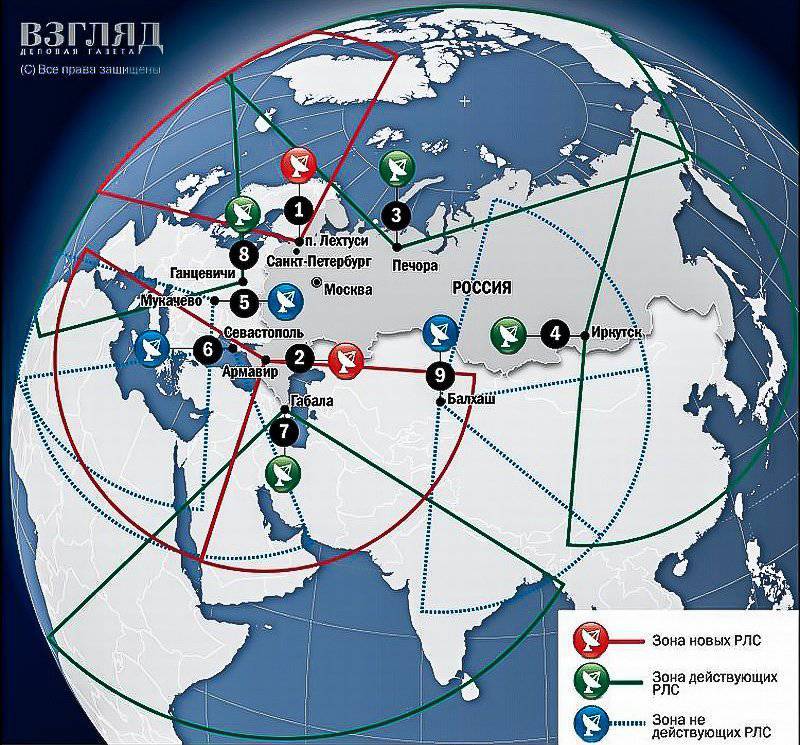 The Commander of the Aerospace Defense Forces (EKR), Major General Alexander Golovko, inspected the Space Command facilities of the EKR Troops deployed in the territory of the Karachay-Cherkess Republic and the Krasnodar Territory.
As reported by the Office of the Press Service and Information Ministry of Defense, the main purpose of the working trip is to monitor the state tests of the Voronezh-DM radar missile attack warning system and the radio-optical space objects recognition system Krona of the space monitoring system.
In the course of work at the Voronezh-DM radar, the commander checked the organization of the test-duty duty officers on duty at the change of command center and the operation of the station's weapons and military equipment.
Currently, four new-generation radars, created using high factory readiness technology (VZG), have been introduced into the Main Warning Center for a Missile Attack of the Space Command of the EKO Space Forces. The first station of the meter range in the Leningrad region is in combat duty on the radar monitoring of the north-western missile-hazard direction. The radar of the UHF Voronezh-DM range in the Kaliningrad region, as well as the Voronezh-M meter-range radar near Irkutsk, are currently operating in the mode of combat and combat duty. Armavir radar station conducts state tests, the results of which will make a decision about putting the station on combat duty.
In 2013, construction work on the creation of three more new radars of the VZG Voronezh-type missile attack warning system will begin in the Altai and Krasnoyarsk Territories, as well as in the Orenburg Region.
Entering into the ground echelon of the Russian missile attack warning system of new radar facilities with higher combat capabilities and operational characteristics will ensure guaranteed radar monitoring of all missile-prone areas from the territory of the Russian Federation.
Major General Alexander Golovko also monitored the progress of state tests of the radio-optical space object recognition system Krona, located in the mountainous region of the Karachay-Cherkess Republic, and also checked the organization of combat duty at the facility.
In Armavir, the commander of the Aerospace Defense Forces also inspected a separate measuring point, which is part of the ground control complex of space vehicles of the GS GS Main Test Space Center. Titov.
During the working visit to the objects of the missile attack warning and space control systems, the commander held a number of working meetings, during which he heard reports from representatives of industrial enterprises participating in the creation of priority objects of the EKO Army, on how to resolve problematic issues test objects.