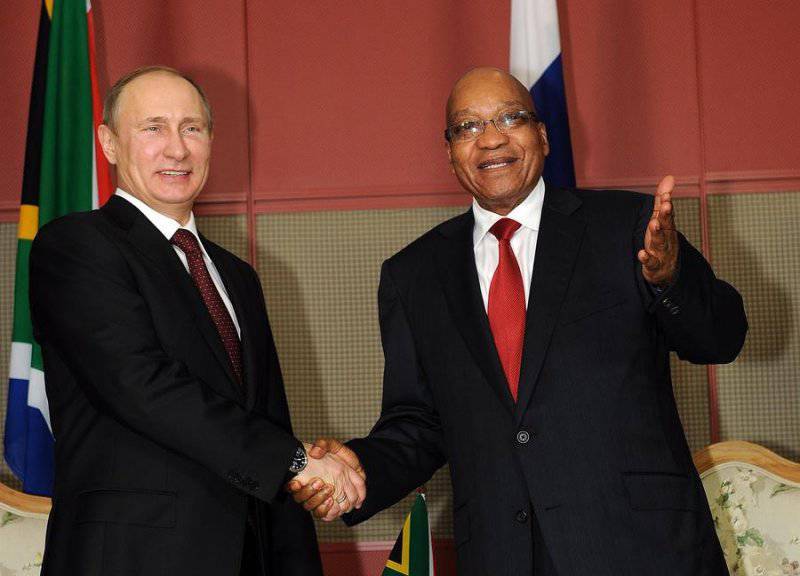 The agreement to install the station in the territory of the African Republic was signed today by the presidents of Russia and South Africa. In addition, they approved a declaration on strategic partnership, adopted agreements on cooperation in the field of energy and flight safety, an agreement on mutual recognition of education certificates and degrees.
Russia and South Africa signed a package of cooperation documents following the talks between the leaders of the two countries, Vladimir Putin and Jacob Zuma.
In particular, a quantum-optical system will be installed in the republic to increase the accuracy of receiving the GLONASS signal in the southern hemisphere. A few months ago, Russia agreed to install a GLONASS station in the territory of another BRICS member country - Brazil.
And the space center in South Africa will be used to receive data from a Russian satellite under the Radioastron project. Roscosmos and the South African Space Agency have signed an agreement on cooperation in the field of astrophysical research on this project.
In addition, a program of cooperation between the cabinets of ministers in the field of joint cultural projects for 2013-2016 has been approved.
Renova Group of Companies has signed a memorandum on the establishment of a ferroalloy production facility with its business partners Lazarus Mbete and Robinson Ramaite; and with the company Inyanga Energy Investments, the Russian corporation will cooperate in the field of solar energy and the supply of solar panels.