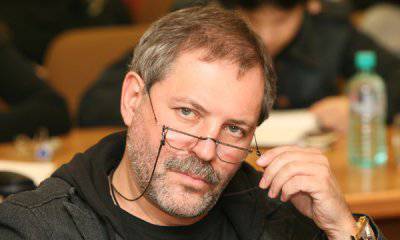 Being in Syria, you physically feel that ocean of lies, which falls upon the whole world, not excluding, of course, Russia, about practically everything that happens in the country. "The Assad regime is kept in the balance and the heroic Mujahideen are ready to take Damascus every second." Damascus is calmer, more fun, more comfortable, maybe, if not Moscow, then certainly Yekaterinburg, Nizhny Novgorod or Rostov. "The atrocities of the Syrian army against civilians!" I did not see an army that is more delicate, to the detriment of itself and its tasks, refers to war on its own territory. There is not a single soldier and officer who every second would not feel that he is fighting at home, and some literally in their own cities, where they grew up, where their homes and their lives were destroyed. "The army consists exclusively of Alawites who have nowhere to go." Absolute nonsense, refuted by simple communication with soldiers and officers.
Provided that there is an unlimited flow of money for destabilization and destruction and an unlimited flow of maniacs for the same purposes, the regime, which does not enjoy colossal support from the population, could not last more than two years - even a month. Assad proved his undoubted right to remain at the head of Syria in these two monstrous years.
The problem of Syria is that against the most tolerant, the most secular, the most civilized state of the Arab East, war is being hired for billions of dollars, millions of resources by completely primitive beggars. The monetary resource of Qataris and Saudis, the human resource of the primitive lower ranks of the Islamic world is practically inexhaustible. And above all this, the political and power roof of the progressive civilized West has been built.
Here, in Syria, the personnel and infrastructure are actually being formed, collecting all the world-wide trash for war, for the physical destruction, first of Syria, and then of Iran and Russia. This is not fantasy, not nonsense, not conspiracy structures. These are inscriptions in Arabic, and often in Russian, on the walls of houses. These inscriptions can not see only the blind. The Syrian army is fighting today with our real enemy on the distant approaches. And if we are unable to support it, we will be at war without a Syrian army without any approaches. This is a medical fact. Details in the next issue.