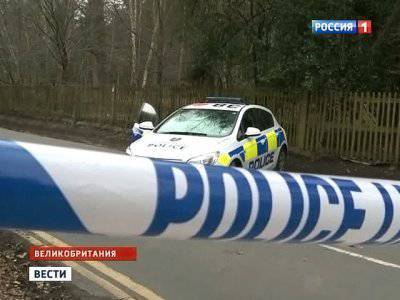 British police have published the first results of the autopsy of Boris Berezovsky. Experts called the cause of death hanging. True, this is only the beginning of the investigation.
British pathologists who performed the autopsy of Boris Berezovsky's body believe that the cause of death is hanging. Experts did not find traces of violence, and the police claimed that she had no reason to believe that anyone was involved in the death of the fugitive oligarch. Thus, the version of suicide seems to be becoming a priority.
The autopsy results were published on Tuesday night. Police say this is not the end of the investigation. Toxicological examination and analysis of tissues will be carried out, it will take a few more weeks. After all these procedures, the cause of death will be officially named.
The country house where Berezovsky's body was discovered and the surrounding area will be cordoned off for at least another day — forensic workers are still working there. The villa belongs to the former wife of Berezovsky Galina Besharova. She claims that a scarf was found next to his body, and one of the friends of the businessman Nikolai Glushkov told the British press that, in his opinion, Berezovsky was strangled. At the same time, another close friend of the deceased, Julius Dubov, does not exclude that Berezovsky could have committed suicide. In an interview with The Daily Telegraph, he said that he had been to the house where the oligarch had been found, and spoke to the bodyguard who called the doctors and the police.
There is no doubt that the sudden and mysterious death of Berezovsky will be investigated with the utmost care - this resonance is too big. In the near future, Berezovsky's relatives should decide where the funeral will take place. It is possible that in Russia, where, according to available information, in recent months the fugitive oligarch has been eager to return.