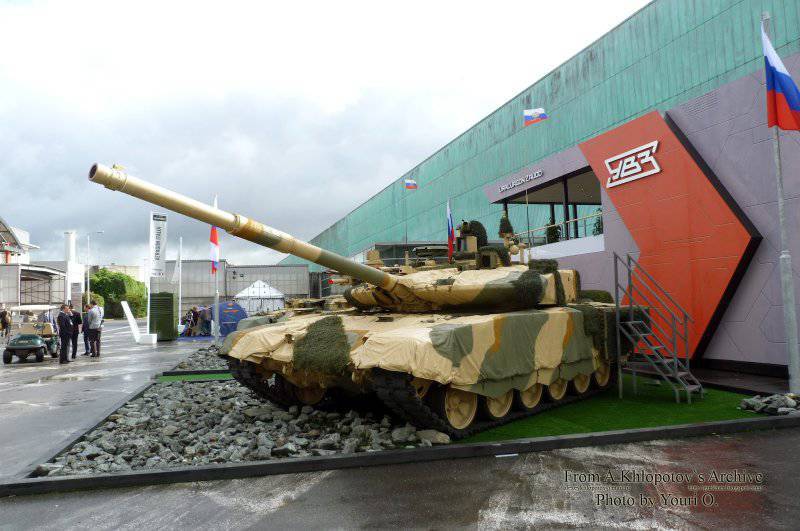 22 March 2013, one of the largest enterprises in the Omsk Region, is the Design Bureau of Transport Engineering, which today is part of the research and production corporation Uralvagonzavod, will celebrate its 55 anniversary.
KBTM was formed and developed from 1924 to 1940 at factory No. 174 in Leningrad. In 1942, together with Leningradsky
tank
plant number 174 KB was evacuated to Omsk. On March 21, 1958, the department of the Chief Designer of Plant No. 174 was transformed into an independent specialized Design Bureau of Transport Engineering (KBTM) OKB-174. Subsequently, the design bureau repeatedly changed the form of ownership. In 2008, it acquired a significant part of the property complex, previously owned by the Omsktransmash State Unitary Enterprise and intended for the production, repair, and modernization of armored vehicles. In December 2010 - the remainder of the production capacity of the state unitary enterprise Omsktransmash, intended for the production of metallurgical products. On January 29, 2010, KBTM became a part of OJSC Uralvagonzavod Scientific Industrial Corporation named after F.E. Dzerzhinsky. From this time begins a new stage in the development of design bureaus.
Modern KBTM OJSC is a stable, dynamically developing enterprise of the military-industrial complex of Russia, specializing in the production of civil and defense products. Designing, prototyping and serialization of military engineering equipment of various types, dual-use products, equipment for the oil and gas industry, industrial designs of equipment, as well as the manufacture of products from carbon steel and manganese casting are the main areas of activity of KBTM. Over the period from 1958, more than 85 research and development work has been carried out on the orders of the Department of Defense departments. Adopted more than 40 samples of armored vehicles.
Ensuring the competitiveness of products, both in the domestic and foreign markets is the main task for the transport engineering design bureau. The main role in this task is played by people.
To date, the company has formed a professional, well-coordinated team. Special attention is paid to personnel structure, due to which a steady increase in the number of employees is observed. KBTM employs around 4000 people who are professionals in their field, which allows them to do the job on time and with good quality. There is an active modernization of production facilities. Modern equipment and technologies are being introduced.
KBTM has successfully completed state defense orders in 2011 and 2012. The experience accumulated over the years, the strengthening of ties with the enterprises of the Uralvagonzavod Corporation contribute to the fulfillment of the main task that the whole KBTM team is aimed at: the fulfillment of the state defense order, which doubled compared to the previous year.
"The task is difficult but achievable," the company's general director I.E. Lobov.