The Belarusian Svetlana, together with three children and a cat, Fenechka, flew out of Syria at the most dangerous moment. The fighting in Aleppo, where she lived with her children and her husband, a citizen of Syria, carried in her ever greater danger to life. "It was especially dangerous for people from the CIS to live. One woman told me how the seller himself said in the store:" If I saw at least one Russian on the road, I would have killed her personally, "Svetlana recalls. - We should have left before, but we missed all the planes. Due to difficult birth, I suffered 7 operations and was dying. Then the embassy demanded such documents that were difficult to collect, because the various authorities where they sent us were already bombed or closed. "
Only after he recovered and received all the documents, Svetlana's husband urgently sent her to Belarus - in October, 2012. In Minsk, in a rented apartment, she now lives with her children and mother. Waiting for her husband, who is still unable to leave Syria for Minsk, because the invitation sent by Svetlana to the embassy by fax was not enough. "Required the original." "I have already found people who are flying to Syria in early March and will try to convey the original invitation. It turned out that he could not come to Belarus without him," Svetlana told TUT.BY. But about everything in order.
"To give birth during a war ... How could I ever imagine that?"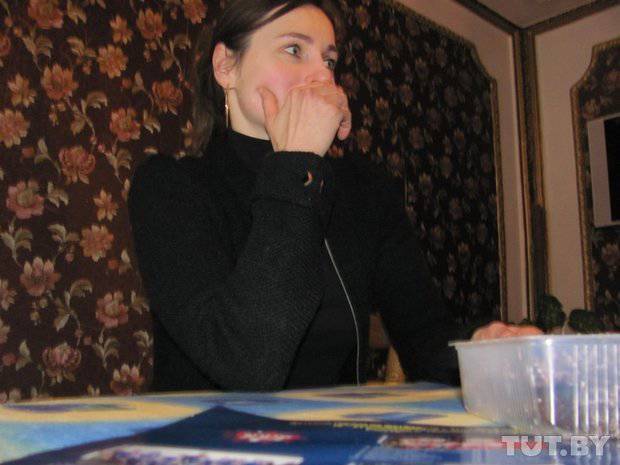 Svetlana left for Syria 16 years ago. She got married, she says, very well. Always lived in abundance. "The children had everything they wanted. No wonder. Syria is a civilization, although many people think otherwise. My husband had a good business, we lived in a spacious 7-room apartment," she says.
"It was already possible to leave 2012 by the summer. Then there was the first strong explosion in the city, near the building of the local KGB. Our house is the second from this building. The house is very durable. The windows are covered with iron shade from the inside, and we always downstairs. Behind him - double-glazed windows. It was around 9 in the morning, we slept, our son was heading to the window, and I was heading to the door. My husband's brother just drove away from the house and in a split second a small Suzuki, crammed with explosives, with a kamikaze inside, and everything explodes. bshche, the explosion was as if double. The first one was just a sound, a bang, and the second one was concrete, after a few seconds I woke up from the first bang, open my eyes and see how this iron lamp shade rolls on the force of the bang, the windows open on you. It feels like the house is falling. I grabbed the child. At this point, the second explosion occurred, and the beam fell right on the place where his head was lying. At this time, children, many of them, were walking in the park, behind the KGB building. perished. "
After that, Svetlana recalls, in the city, "terrorist attacks for terrorist attacks began." "There were torn corpses on the roads, journalists running around with cameras. Passersby simply lifted a piece of foot or arm and pointed to the camera what was happening in the country." Svetlana was then pregnant and, she said, this stress provoked preterm labor.
"To give birth during the war, how could I ever imagine it? During that time I changed three hospitals. I had to leave the first one because the militants occupied it. They can calmly go straight to the house of a person and say: we will live with you ". If you don't like it, you pack up and leave. Those who don't have where to move can stay, but it's impossible to live with the militants. The regular army, when they found out where they had settled, just dropped the bomb on the house and died all: both militants and civilians. Not everyone wanted to risk it and therefore did not We went to live on the street. I remember that my husband collected some of our unnecessary things and gave them to the poor. "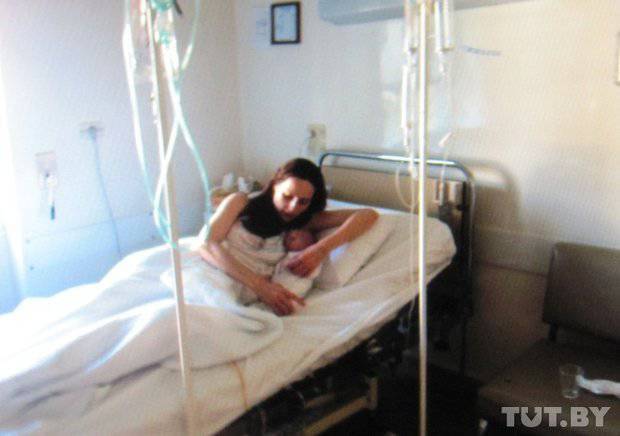 Svetlana with little Leo after giving birth
According to the woman, "every day on the streets it became more and more dangerous." "True, someone still continues to go to cafes, shops, and thinks that it's about to end. People really hope. But many people generally don't leave the house. You're coming right in the afternoon, and a shootout can begin. We somehow we decided to go to the supermarket, it's a little on the outskirts, and we went right behind the chain
tanks
- recalls the woman. - In general, the regular army does not touch anyone, often the militants do not touch anyone. They just watch - both one and the other side. If you are violently for the president or, for example, against, then they can kill right on the street. "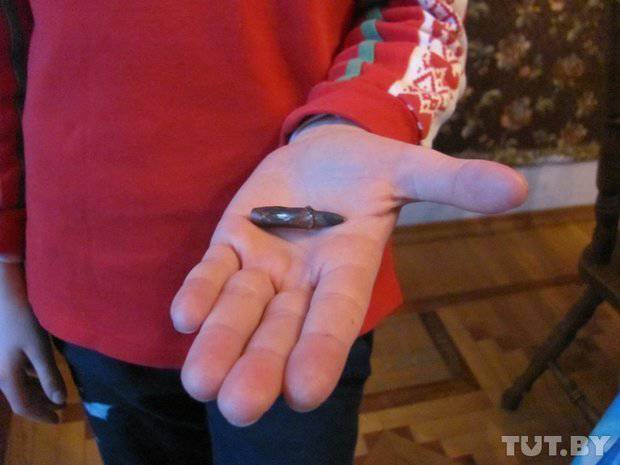 Abdul Hafiz shows the bullet he found on the balcony of his house
"We didn't stay in the first hospital for long. Soon, all the children were quickly collected and transferred to another hospital, even our things were forgotten. My Leo was still on a drip." Then Svetlana herself was no longer sure that she would survive. "I was dying, I lost 30% of blood. I was unsuccessful with a caesarean, my bladder was torn. After that, I immediately had 3 operations, weighed catheters from which I regularly had to drain. I couldn't go to Belarus at that time" .
"To make a number of documents, you need to travel to instances that are either in another city, or they were bombed, or they closed"
Soon, Svetlana appealed to the Belarusian embassy in Syria. "The embassy said that everything seems to be simple:" You prepare all the documents, come to us, and we will help you fly out, find a place on the plane, - says Svetlana. - To make a number of documents, you need to travel to instances that are either in another city, or they were bombed, or they closed. And then the documents still need to be taken from Aleppo to Damascus, where the embassy is located. It is almost 5 hours on the car. And how is that? In a country of war, any movement can be dangerous. It seemed to me that it was enough just to pack up my belongings, state who we were and just leave. What documents are checked in such situations? It was very unexpected for us. "
According to Svetlana, in order to transfer the already prepared documents to the embassy, ​​her husband found a man. "We found a driver who agreed to transport our documents. But the embassy said:" No, come by yourself. "After the operation, I cannot go on this road. They say -" send the children at least. "How can I let the children go? - Svetlana says emotionally. "Well, they said, let your husband come. And if they kill him on the way? What will I do alone, sick, with three children?"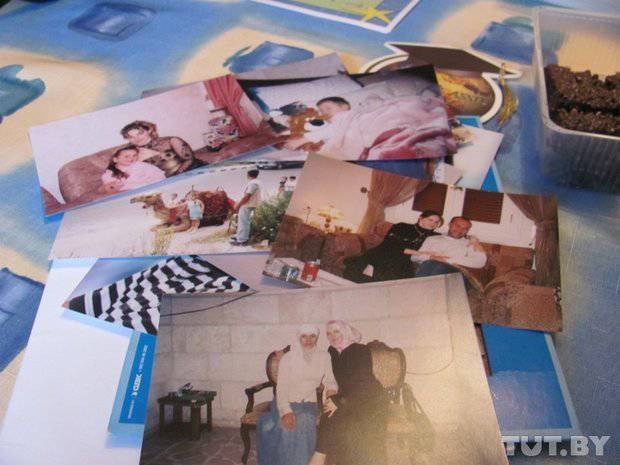 Svetlana (right) with her friend
Svetlana believes that it is this "bureaucracy" that still does not allow many to leave the country of hostilities. "It happens that people really have no opportunity to come. There are girls who live in poor areas, in poor cities. There are few Belarusians in Syria, but one woman, I think, from Belarus, with five children is still there, because he can leave without the necessary documents. My husband looked at it and said that he had to rely only on himself. Besides, the plane that the embassy offers is not known when it will be, whether there will be a place, and whether we can safely get to Damascus that day , and from there to the airport. Therefore, as soon as the documents were in hand, my husband bought us tickets and we urgently left. "
Syrian cat Banechke made two passports and allowed to fly ... in the cockpit!
In parallel, documents were made on the cat Fenechku - the best friend of the family. "Do not leave him there," says Svetlana. "I had Fenichka and my passport. But to go outside Syria, you also had to do international, and for that you needed to get a certificate. Fortunately, our vet quickly did it."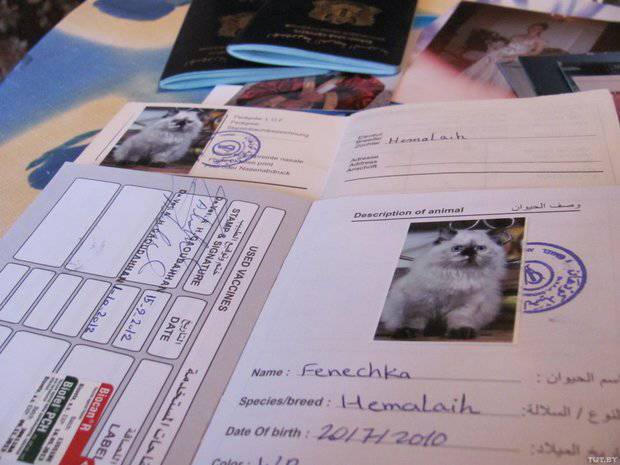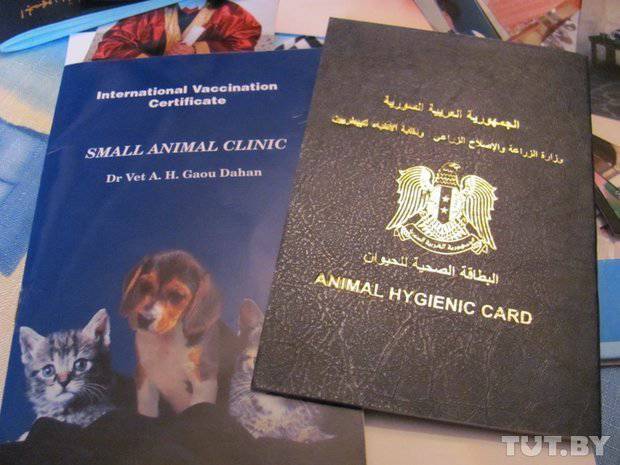 Two Passport Baubles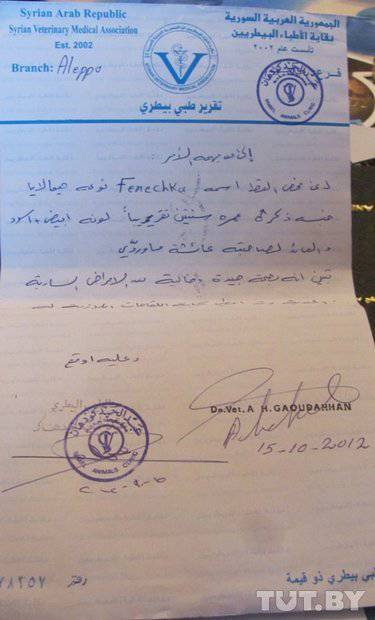 Without this help, the cat could not go outside of Syria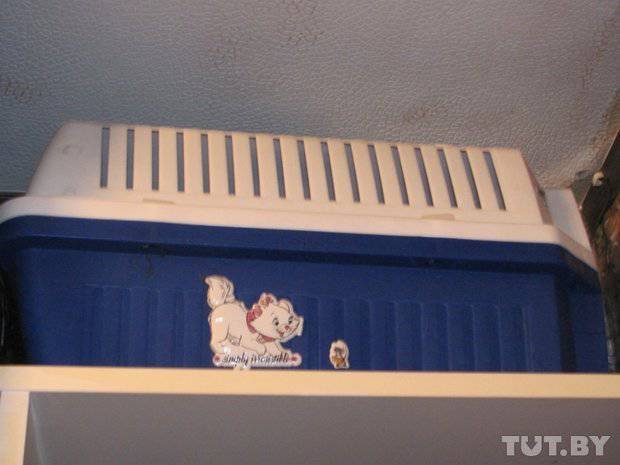 The cage in which the cat was "evacuated"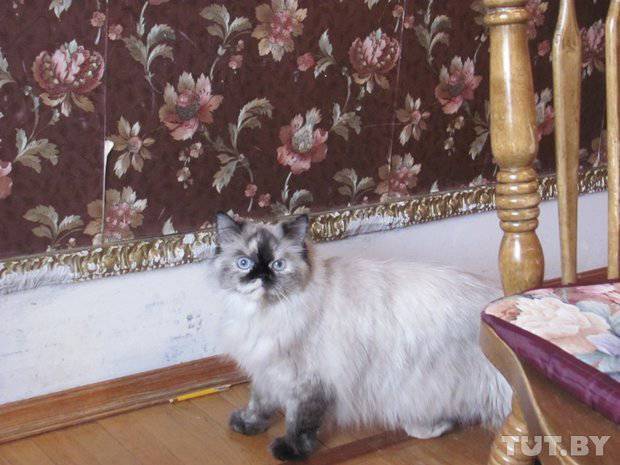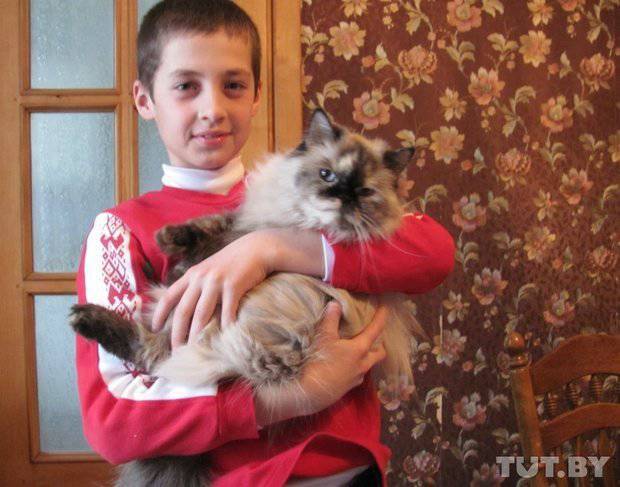 Abdul Hafiz, son of Svetlana, and Fenichka
"We flew by Damascus-Moscow plane. To get to the airport, you need to pass several checkpoints — both the regular army and the opposition. We drove 4 to such points. They look at everyone who's in the car. If they see that the family is not they touch it, but after that the most dangerous road begins - to the airport. There are deserted, bombed houses. Snipers sit on every road. You must go very carefully, you can't even raise your hand, because they may not perceive it and start shelling, "Svetlana recalls. - At the airport we had to get poppy imum to 5 6 evening after and before the morning -. the most dangerous time. "
"Our flight was delayed. At that time, no aircraft flew through Turkey. They promised to shoot down. Therefore, we waited for a corridor that any of the neighboring countries would give us: Jordan or Iran," Svetlana continues. "We are very tired. My husband took us a rest room, we were able to rest a bit there, I fed the baby. They let the cat go for a walk because the cage was not the same size. The problem was where to put the cat on the plane. In the luggage compartment he would die. But the husband paid someone, and put the cage right in the cockpit. He I stole it all out, not even shat nowhere else for the entire duration of the journey. "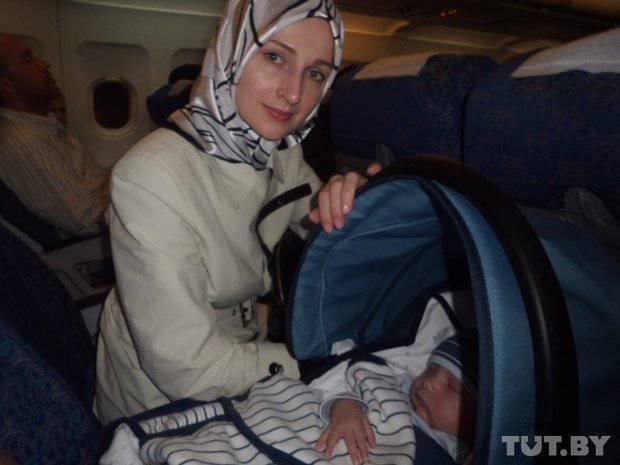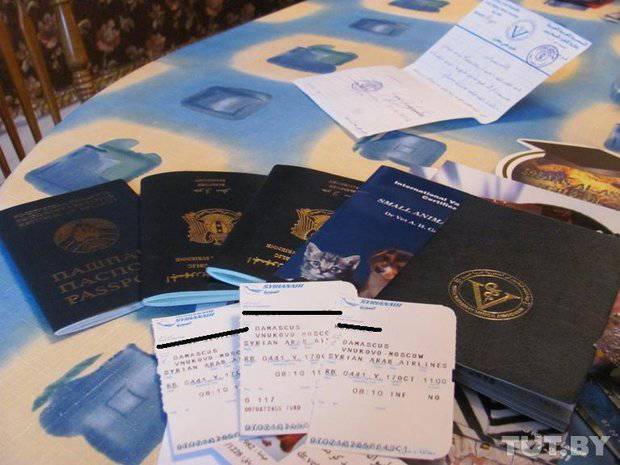 Belarusian reality
In Belarus, the family is almost adapted. 10-year-old Abdul Hafiz, or Abudi, as the guys started calling him at school, made some friends, plays football in the BATE youth team, goes to gymnastics training. Abudi told us that he wants to go back to Syria, and now his main dream is to download World of tanks to a computer. "In Syria, I often played it, but not here yet," he sighs. Today, his favorite subject in school is Russian literature, he admits. "Especially Afanasy Afanasyevich Fet!" The boy says enthusiastically and begins to read his poems by heart. "And in Syria I liked mathematics." Aisha told that in Syria she loved to play the piano, and in Belarus she has no such opportunity yet. "Even in Belarus, I was looking for a ballet school for her, but we can't financially draw either a piano class or a ballet class," says Svetlana.
Interestingly, back in October, the children owned only spoken Russian. They could neither read nor write. "At school, the director offered to go on paid courses. For a month they were very well pulled up, Abudi now teaches poetry for 15 minutes," says Svetlana. "True, for some reason they didn't want to take classes to classes. Like, they don't read they write in Russian, it will be impossible for them to study. They said that they first had to take paid Russian courses. Although the courses were courses, they had to be put in classes right away, as I was later explained in the Ministry of Education. "
By the way, paid courses were not cheap. On the day Svetlana spent 170 thousand rubles (20 dollars) per child. Classes lasted for a month. She gave the girl Aishu to a private Russian language school - for 330 euros per month. "As time went on, I began to worry that children were not in classes. And the Ministry of Education called just to find out what rights children have and what responsibilities the school has. I don't know anything here anymore. The woman from the ministry apparently thought that we complaining, I immediately called the principal to the school and asked why the children were not studying. As a result, the principal took it in bayonets and told me: since you did not wait a bit, then I will be with you "according to the law": we will test the children and put them in classes not by age, but by the level of knowledge of Russian. And why do we need this? Would you take Aisha, for example, they put the fifth class instead of the eighth. She studied well in Syria, and only because she does not know Russian, will she be sent to the little ones? "
"In Syria, the children checked the nails, clothes, shoes, hair before classes, then they lined up and sang the hymn," Svetlana immediately recalls the Syrian way of life. "Each child was very carefully treated, after each lesson the teacher checked, it was written Do homework in a diary. " Children with their mother remember with pleasure their school in Aleppo. True, it is worth noting that there they studied in a private school. Every year they were given certificates, each year a kind of "graduation" was held - as in American universities.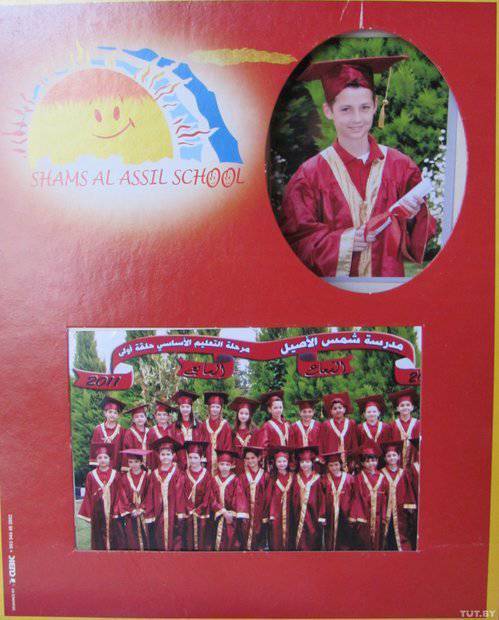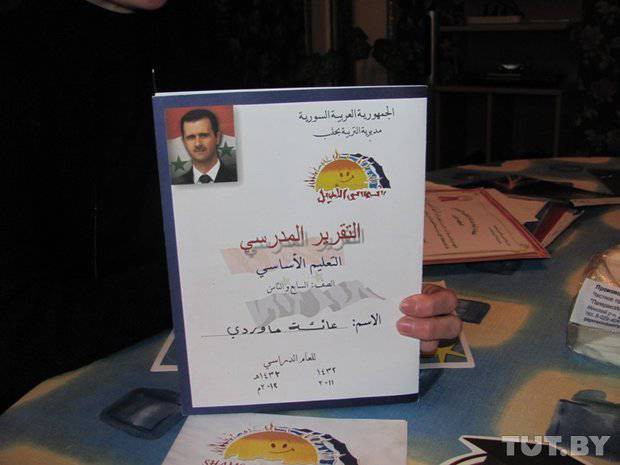 Certificates in schools of Syria issue with a portrait of the president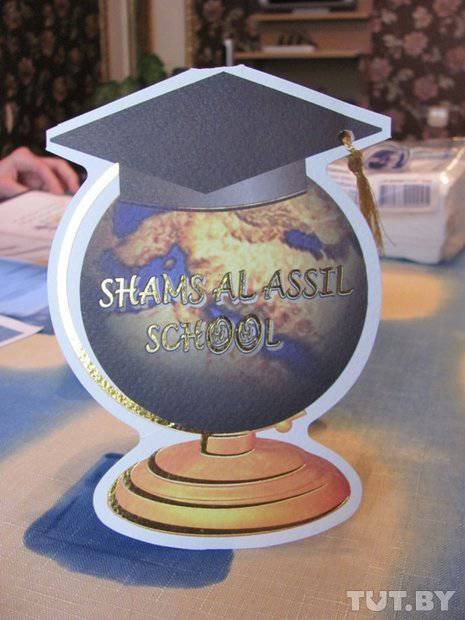 "In Belarus, the first month didn't pay any attention to Abudi at all. He came from school and asked what you were doing, saying:" I'm just sitting there. "The diary was empty, no one checked his notebook. I couldn't even explain to him I didn't know what they were going through. I was surprised at this. The teacher sees that the child is new, can not understand much, and ignored him. I had to call the Ministry of Education again, and only after that my child was noticed, they began to ask, explain Aisha turned out to be very good, he has helped her to this day is adapted. "
Today, Svetlana, 13-year-old Aisha, 10-year-old Abdul Hafiz and 6-month-old Leo Mohammed are in a difficult situation. Since the post office in Syria began to work poorly, Svetlana's husband can no longer regularly send money to them and has to survive on her grandmother's pension and the help of loved ones. Our heroine has already become a queue for housing, because, according to forecasts, the nearest 4-5 years to return to Syria is impossible. Svetlana looks into the future with apprehension: "Now I still have to undergo treatment, because childbirth has seriously undermined my health. We still pay for the apartment with the rest of the money. But we cannot pay utility money, we took a loan for 5 million rubles (550 dollars) in the bank. And if something happens to my husband, I don't know how we will live. I was a housewife for 16 years. "
If you want to help the Svetlana family with something, contact the editors of TUT.BY (To call from Russia to Belarus from the landline phone 8-10-375-017-239-57-77) and ask Ekaterina Sinyuk. The family will be glad to any help.