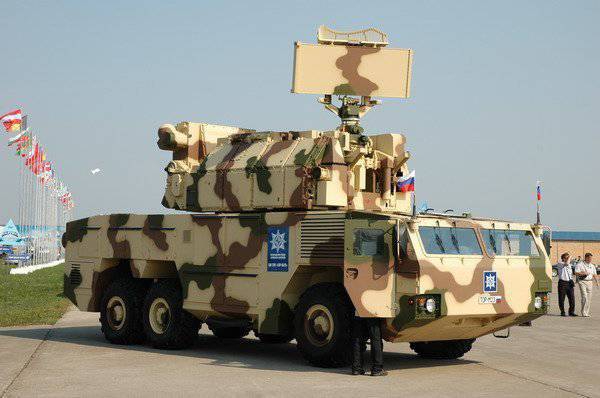 The Almaz-Antey Air Defense Concern considers the Indian market as one of the priority areas for product promotion. This was stated by ITAR-TASS correspondent by the head of the concern delegation at the Aero India-2013 air show, Sergey Maksimenko.
"In the current favorable circumstances, I would say, the Almaz-Antey Air Defense Concern is ready to offer and offer the most modern high-tech products to meet the most critical requirements of end users," he said. Indian forces and Indian naval forces. "
He recalled that at Aero India-2013 the concern presented a wide range of products, on the basis of which it is possible to create a reliable echeloned air defense system of a country or a separate region. These are, first of all, short-range Tor-M2E firing equipment in various versions, Buk-MXNUME medium range, C-2 and Antey-300 long-range, radar reconnaissance, detection, targeting and targeting equipment for various purposes controls.
According to him, the concern not only offers India the final products, but also considers various options for working with the Indian industry. "Walking along the path of adapting products to the unique requirements of the Indian market, we offer our products in various versions, including modular design with placement on the wheeled chassis and trailers of Indian manufacturers," he explained. there are concrete negotiations, and there are projects at a very advanced stage. "
Maksimenko recalled that at the aerosalon, the Indian authorities announced a policy of avoiding the import of weapons. "Taking into account the statement made by the Indian Defense Minister that gradually more and more orders for the purchase of weapons will be placed on priority from Indian manufacturers, the concern is already exploring the possibilities of Indian" defense industry "for what could also be adapted to our products taking into account the capabilities of the Indian industry, including the prospects of co-production.