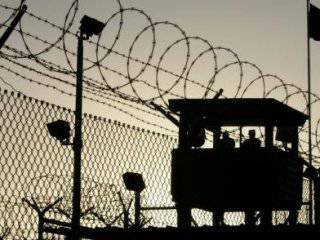 The US government is demanding that a former security guard of a US consulate in China, who confessed in an attempt to hand over secret documents to the Chinese side, be sentenced to seventeen and a half years in prison. This was reported on Monday by the US Department of Justice.
According to the prosecution, a former security officer of the US consulate in Guangzhou, Brian Underwood, tried to sell photographs and diagrams of the building of the American diplomatic mission to the Ministry of State Security of the People's Republic of China and offered to the Chinese special services assistance in placing listening devices in the consulate. The accused also wrote a letter in which he expressed a desire to work for Chinese intelligence.
According to the investigation, the former security guard decided on high treason after having lost about 160 thousand dollars as a result of operations on the stock exchange. For the secret information 32-year-old Underwood intended to gain from 3 to 5 million dollars. The US Justice Department reported that the defendant failed to transfer to the foreign state any secret information that would threaten US security.
Underwood was arrested in 2011 year, and last summer he fully admitted his guilt and expressed his willingness to cooperate with the investigation. This transaction involves the removal of certain charges from Underwood and a mitigation of punishment. Initially, the former guard was facing life imprisonment. On the exact date of sentencing Underwood is not reported, according to ITAR-TASS.