A unique spacecraft: 35 years since the first and last flight of the Soviet Buran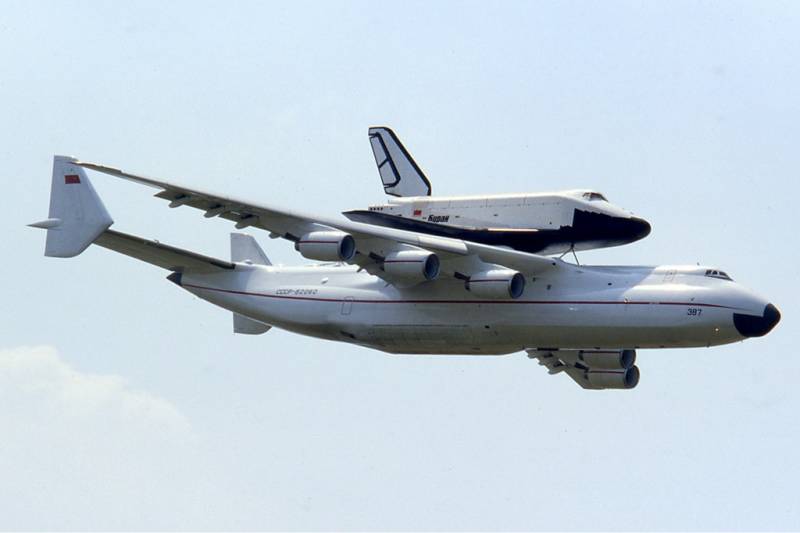 Exactly 35 years ago, the unique Soviet spacecraft Buran made its first and last flight.
The orbital rocket ship, built in the 80s of the last century, was an extremely complex apparatus and was very different from the launch vehicle of that time. This may seem incredible, but Buran was designed for 100 flights into space. Even modern SpaceX ships cannot boast of such "reusability".
Based on the above, it is not surprising that more than 1000 Soviet organizations worked on the project. In total, 16 billion Soviet rubles were spent on the creation of this spacecraft.
The length of the ship was almost 36,5 meters, and the take-off weight was 105 tons, taking into account 30 tons of payload. At the same time, Buran could deliver 20 tons back, which theoretically would make it possible to send faulty space station modules to the ground, repair them and deliver them back.
In general, Buran was a response to the American Space Shuttle. Both ships were very similar in appearance, but the American spacecraft was launched into orbit using its engines, and the Soviet ship was launched using the Energia super-heavy rocket.
Work on the Buran lasted 15 years, and on November 15, 1988, its first and, unfortunately, last flight took place. During the mission, the rocket plane circled the Earth twice and landed at the Baikonur Cosmodrome, from where it took off. The spacecraft's flight and landing took place automatically, which was the first time in world astronautics.
In fact, "Buran" fully met the expectations placed on it and demonstrated to the whole world the genius of Soviet designers. Initially, it was planned to build five such "shuttles" that would make 10-12 flights per year. However, the development of a unique program took place during one of the most difficult times for our country, which predetermined the fate of the project.
There was no money found to further finance the program. In addition, the flight of an orbital spacecraft was tens of times more expensive than launching a Soyuz rocket, and therefore the project was considered unprofitable.