T-90: "the last step" before mass serial production of the T-14 "Armata"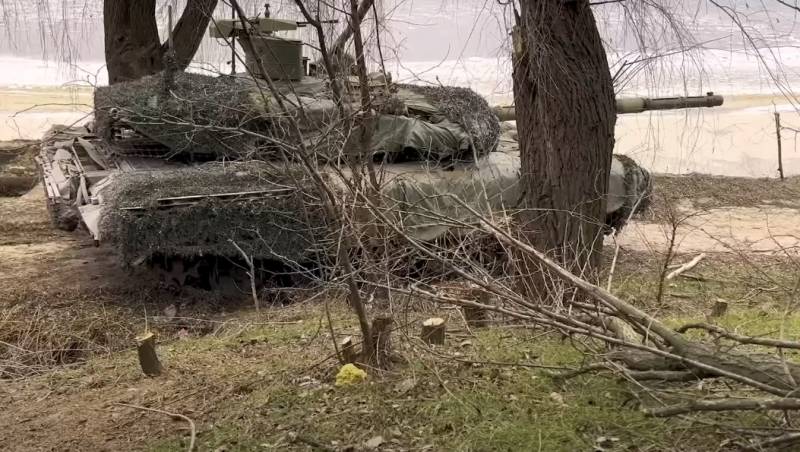 The T-90 is the main battle tank of the Russian Armed Forces, which was developed in the mid-80s of the last century as the main competitor to the American Abrams. Meanwhile, domestic designers, traditionally, went their own way, refusing to create a heavy vehicle similar to the MBT of the US Armed Forces, but at the same time installed on it equipment that had no analogues at that time, allowing it to fire on the move, both from a cannon and from machine guns , and at any time of the day.
The T-90 was created at Uralvagonzavod, taking into account the developments obtained during the modernization of the T-72 MBT. Overall the tank turned out great.
However, the time of its adoption (1992) fell on the so-called "dashing nineties". As a result, due to a sharp reduction in state defense orders, the plant produced only a small batch
tanks
, after which the Russian Ministry of Defense completely stopped purchasing it.
Meanwhile, Uralvagonzavod did not stop producing the T-90 and began actively selling the combat vehicle for export, which made this tank the most massive serial MBT (more than 2 thousand units were produced) and is in service in many countries around the world.
The Russian Ministry of Defense again became interested in this tank in 2005. In 2020, the most "advanced" modification of the T-90M "Proryv-3" began to arrive in Russian troops. According to experts, this tank is technically advanced to such an extent that it will be the last step before the launch of the Russian fourth generation T-14 Armata tank into mass production.
It is worth adding that, unlike the same Abrams, the T-90 received an automatic loader. As a result, the crew of the combat vehicle consists of three people, and not 4, like its American competitor.