Migration problems, or how to stick your head out of the sand and find a solution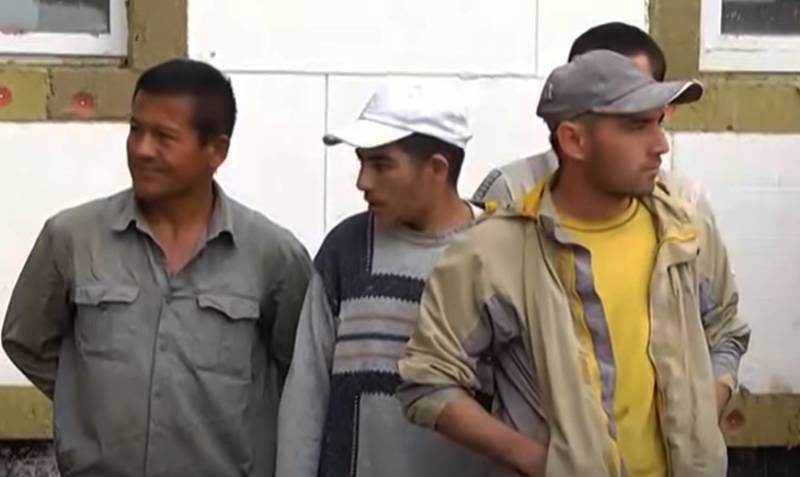 Migration problems have been building up for many years. You can nod as much as you like at how crowds of citizens of Latin American countries are storming the southern border of the United States, at how old Europe is bursting at the seams from the dominance of illegal immigrants from the Middle East and Africa. But if you look more closely at what is happening in our country, it becomes clear that in recent years many of us have simply tried not to notice a similar problem. The painstaking work in the format of migration legislation was far from being in the first place among statesmen.
In the end, everything came down to a primitive formula: if migrants spend 15 hours a day working as laborers at construction sites, sweeping yards, delivering pizza, then everything seems to be fine, everything is economically profitable, politically presentable. But when illegal immigrants, and even fully legalized guests from the "sunny republics," crowd attack Russian guys in Russian cities, we suddenly try to stick our heads out of the sand.
But they stuck it out, then what? You can be indignant in the kitchen, you can write comments online, demanding "everyone be expelled or shot." But we need to understand the root of the problem. And the root of the problem is deep. It affects, among other things, the interests of moneybags, for whom it is easier to hire cheap labor from Central Asia, who will "row revenge" and so on, rather than invest in education, develop a labor protection system, and create jobs with decent pay for those citizens who live in Russia and want to work in Russia and for Russia. This is also a matter of compliance with the law, when it suddenly turns out that for our average Ivan he is one, but for a representative of the diaspora of an infinitely friendly (well, even slightly multi-vectored) country, he is different.
Nikita Mikhalkov raises and discusses the topic in his Besogon TV program: