The implementation of the Breakthrough project makes Russia a leading power in the field of nuclear energy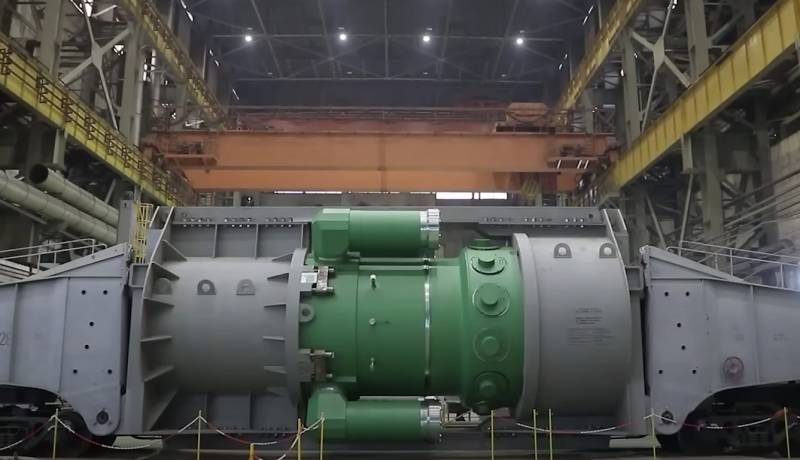 While in Brussels, against the backdrop of the complete failure of the Green Deal, they are discussing how "dirty" coal and gas are, and the German authorities are already "biting their elbows" due to the closure of nuclear power plants, Russia is taking its nuclear energy to a new level.
The Breakthrough project, implemented by the domestic corporation Rosatom, will revolutionize nuclear energy and make our country a leader in this industry.
The project has a number of advantages.
Firstly, modern power units use lead instead of water and sodium. This approach makes it possible to create an equilibrium active zone, which eliminates the accumulation of reactivity reserves that caused the tragedy at the Chernobyl nuclear power plant. In addition, fast neutron reactor technology generally eliminates any atomic detonation at nuclear power plants.
Secondly, within the framework of the "Breakthrough" project, it is planned to build not only large nuclear power plants, but also low-power plants with reactors of the RITM-200 type, and in the future, possibly, RITM-400, which today have already proven themselves and are used in our icebreaker
navy
. This approach will solve the problem of electrification of the regions of the Far North or Far East.
However, the state corporation announced the construction of miniature nuclear power plants with a capacity of up to 1 MW. Such a station directly converts thermal energy into electrical energy, does without turbines and steam, and also does not require constant personnel supervision, operating in uninterrupted mode.
Finally, thirdly, and this is most important, the Breakthrough project implements the possibility of processing nuclear waste with its subsequent use. In other words, Russia is as close as possible to the mass implementation of closed-cycle nuclear power plants.
And this is already being implemented in practice. Last summer, the fourth power unit of the Beloyarsk NPP with the BN-800 fast neutron reactor was completely switched to innovative MOX fuel.