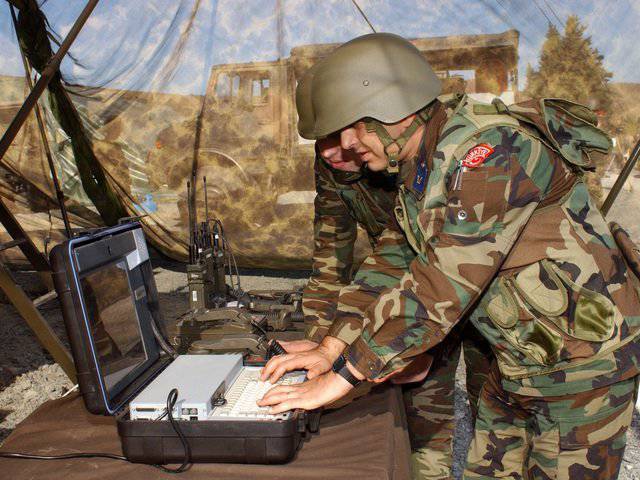 The US military began to develop a new method of wireless data transmission. The technology should provide encrypted transmission of information at a speed of more than 100 gigabits per second over a distance of about 200 kilometers. This is several orders of magnitude faster than existing military wireless networks.
The project was taken up by the United States Defense Advanced Research Projects Agency (DARPA). The military said that the existing wireless standards do not meet their needs, so they had to take on the development of their own, according to Extreme Tech.
DARPA plans are extremely ambitious. It should be noted that the maximum connection speed, which was achieved on a wired channel, is 339 gigabits per second, and the average speed of a wireless LTE connection is about 30 megabits per second. According to Yandex statistics, the average speed of a home wired Internet in Moscow is 16,5 megabits per second. Thus, the military are trying to create a wireless connection that is approximately 6 200 times faster than the average Moscow connection.
The new standard is able to provide stable communication at a distance of about 200 km between two aircraft. The connection between the aircraft and the ground object will be established at a distance of about 96 kilometers. However, weather conditions should not affect the connection.
Currently, the US military uses a secure wireless protocol TCDL, which provides data transfer speeds in 250 megabits per second. Intelligence data, maps, photographs, orders, videotapes and a lot of other information are sent through the network.
It should be noted that a method has already been invented to transmit up to 2,5 a terabit of data per second using light pulses, but this is only possible at extremely close distances, so the military is unlikely to use this technology.
DARPA claims that the new technology will be used exclusively for military purposes. However, it is impossible to completely exclude the fact that 100-gigabit wireless connection will penetrate into our daily life. In the end, the Internet itself was originally a military development, and then turned into the World Wide Web.