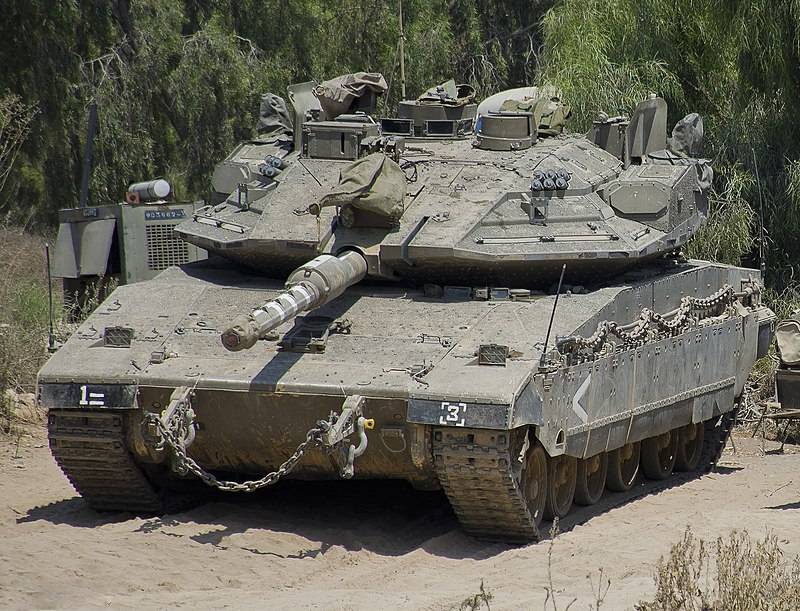 The Israeli-Palestinian conflict, the next hot phase of which began on October 7 with an attack by Hamas militants, caused a strong resonance in the world media.
At the same time, one of the topics that gave rise to heated debate among experts was the destroyed IDF Merkava tank, which was supposedly considered the most protected in the world. But is the last statement true?
In general, this is true. But only partly. "Merkava" is the most protected in the world
a tank
from cumulative ammunition, that is, from hand-held shots. This is precisely what the emphasis was placed on, starting from the first versions of the tank.
The thing is that Merkava was created in the 70s of the last century for the war with Palestine, Lebanon, Egypt, which at that time did not have serious armored vehicles, especially tanks. At the same time, the militants already had enough hand grenade launchers.
As a result, the Israeli tank received spaced armor from rolled armor plates. That is, the protection of the machine is built on the overall thickness, which weakens the impact of the cumulative jet. In addition, between the layers of armor there are fuel tanks (at the rear), and in the lower frontal part there is an engine, which, according to the designers, also help defocus the cumulative jet.
At the same time, such armor plates, the total thickness of which in the lower frontal part of the hull reaches about 150 mm, are unlikely to protect the engine (and maybe the crew) from fragments of a large-caliber artillery shell falling nearby. There is nothing to say about a direct hit from a 120 mm projectile.
But that's not all. No matter how strange it may sound today, even the latest version of the Merkava uses spring rather than torsion bar suspension. This design is very vulnerable.
Again, fragments from a shell exploding nearby can break one of the springs, which will instantly disable the tank.
As a result, yes, the Merkava is the most protected tank from cumulative impact. But at the same time, it is not very resistant to kinetics.