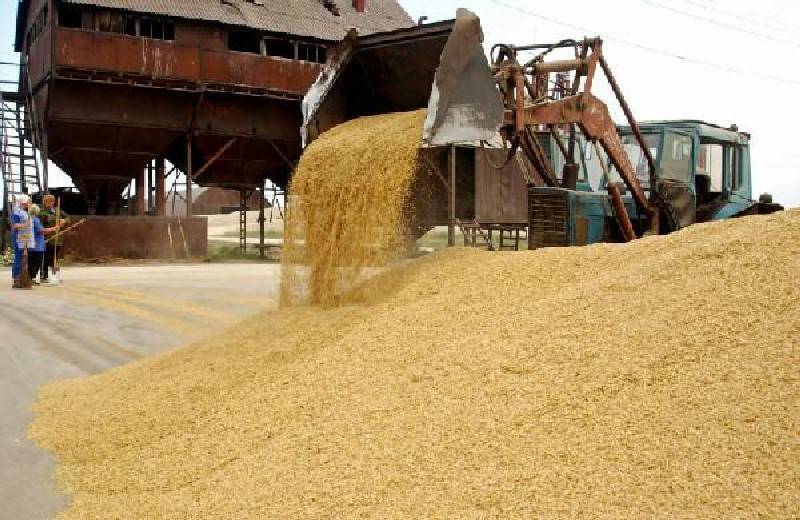 Why does Russia continue to fight for the free export of its grain? You think this is a strange question. We export grain because we have great success in the agricultural sector.
And now we have become the world leader in grain exports. It is no coincidence that our President Vladimir Putin told his Turkish counterpart Recep Erdogan at the negotiations in Sochi:
"Russia has a good harvest this year. 130 million tons of grain. 60 million tons can be exported."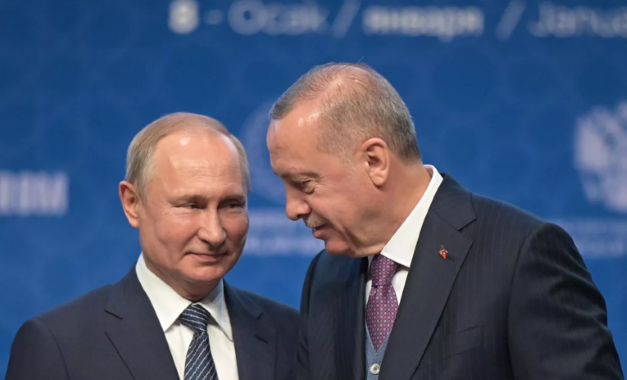 Indeed, in recent years the grain harvest regularly exceeds 120 million tons per year. And domestic consumption is only about 70 million tons. So the excess grain is sent for export.
Russia accounts for 22% of the world wheat market. Fine?
Okay, not really. Why does Russia sell grain, but not flour, for example? Flour is more expensive.
Buy grain, sell flour
Buying grain from Russia and then selling Turkish flour and pasta is an attractive business, isn't it? Türkiye shows a brilliant example of making a profit from grain in the simplest way.
For the 2022/2023 season. Türkiye imported 7,2 million tons of wheat from Russia and became the largest buyer of our grain. This same country also received grain from Ukraine under the "grain deal." In Turkey, grain was processed at flour mills.
And here is the result: the country took first place in the world in exporting flour, and also became the first country in the world in exporting pasta, overtaking Italy. Turkey, by processing Russian grain, created tens of thousands of jobs and received annual profits of hundreds of millions of US dollars.
It is clear why the Turks are so eager to renew the "grain deal" or simply become a "grain hub for the export of grain from Russia." Let me draw your attention to the fact that the domestic flour-grinding industry is only 50–60% loaded. At the same time, we know how to produce good quality pasta.
So, increasing the export of flour and products made from it would create new jobs and allow the export of products with increased added value. I wonder if anyone at the Russian Ministry of Agriculture is thinking about this? Or is it good and satisfying for the minister and all ministerial officials?
A bit of history
It is interesting that Russia actively exported grain during tsarist times. In the XNUMXth century, grain exchanges in St. Petersburg, Moscow, Rybinsk, Voronezh became part of the world grain exchange.
The names of the largest grain traders were known not only in the country, but also abroad. At the same time, there were many problems in the grain trade, historians point out. Thus, there was a shortage of specialized cars and storage facilities at stations, which in years of large harvests led to large losses.
The small number of elevators (the first elevator was built in 1888 in Yelets) largely explained the fact that Russia exported grain, and not flour, like the USA or Argentina. And it turns out that nothing has changed here since the century before last, and we continue to export grain?
What else can you get from grain?
Grain, when deeply processed, can ensure the development of such industries as food, pharmaceutical, microbiological, and can fill our country with vitamins, antibiotics, fuel ethanol...
The fact is that today in Russia the need for enzymes is covered by its own production by only 10%. Of the essential amino acids, only lysine is produced, and our lysine covers only 70% of the needs.
Strange as it may seem, Russia does not even produce fuel ethanol, the safest and most effective oxo-additive for gasoline, which reduces harmful emissions and increases the octane number of the final product.
If processing grain into flour can increase domestic demand for grain by 3–5 million tons per year, then organizing the production of fuel ethanol, only for domestic use, according to experts, will increase domestic demand by at least 12 million tons.
What grain remains in Russia?
The main share of exported grain in recent years has been 3rd class wheat (26% in 2016 and 12% in 2017) and 4th class wheat (73% in 2016 and 84% in 2017). This is the class of wheat that is mainly grown in Russia. And we export almost all of it. So what remains for "dear Russians"?
Not long ago, the Russian Grain Union explained the reason for the use of wheat intended for livestock feed in baking bread.
"It's no secret that feed wheat (5th grade) is used for bread production: they take improvers, a certain amount of 4th grade wheat, add whatever is cheaper and use the improvers to get a grinding batch,"
– President of the Grain Union Arkady Zlochevsky told reporters.
As we see, we are talking about grain that was previously sent to feed livestock. But time goes by. And there's a lot of tension with improvers these days. Sanctions, as they say. And our scientists figured out how to refuse imported improvers... Here is the latest
news
:
"Scientists of the South Ural State University (Chelyabinsk) have developed the first technology in Russia for producing whole-milled flour from sprouted wheat, oats, and low-grade barley"...
The invention allows bakers to completely abandon imported flour improvers and minimize losses in agriculture," Natalya Naumenko, professor, senior researcher at the Department of Food and Biotechnologies, told TASS.
The rejection of imported flour improvers is presented as the main achievement: we will do without chemicals.
Is it worth reminding that flour of the highest and first grades does not need improvers. But "forage" varieties cannot do without improvers. But, as we see, we are already getting by.
Are 5th grade flour and feed grains very healthy? Maybe then it's better to bake bread from nettles? After all, it contains so many vitamins!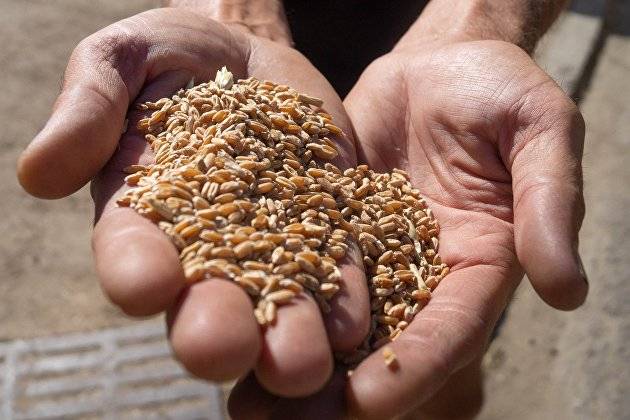 Maybe it's more profitable to grow meat rather than sell grain to buy meat?
At a loss
But let's return to feed grain.
Why is it not used for its intended purpose today? This is because the number of cattle for which it was fed has sharply decreased compared to 1990. Look at the numbers: the number of cows in farms of all categories by the beginning of April 2023 amounted to 7,7 million heads.
This is 0,6% or 48 thousand heads less than the same period last year. Back in 1990, there were 57 million animals in Russia.
The number of cows has decreased, and milk production has also fallen. See for yourself: "in the first three months of 2023, milk production decreased by 1,9% compared to the first quarter of 2022, amounting to 1,4 million tons," the department reported.
In 1990, the RSFSR produced 55,7 million tons of milk, which accounted for 9,3% of world production. And some are surprised that our milk today is not real, with palm oil added, just like butter, cream and sour cream. Is palm oil healthier than natural products?
Let us now compare the prices of the wheat we sell and the meat we buy. So, wheat harvested in 2023 is trading at a price of about 15 thousand rubles per ton.
But meat costs many times more. For example, the volume of meat imported into Russia from abroad in monetary terms at the end of 2021 amounted to $893 million. As they say, feel the difference. As you can see, grain is the raw material for meat production.
Selling raw materials in order to buy derivatives from them is not economically profitable. These are the basics of economics. But our officials boast about grain exports. And they modestly keep silent about the import of meat and milk. And the fact that Russia is one of the leaders in the export of palm oil is not mentioned at all.
What's new about the deal?
"There is no progress in the negotiation process on the resumption of the Black Sea grain initiative, Turkey and the UN are in coordination,"
– a diplomatic source in the Turkish capital told RIA Novosti.
"The Ukrainian part of the grain deal will only work after the conditions of the Russian side are fulfilled,"
– Russian Foreign Minister Sergei Lavrov said at a press conference following the work at the 78th session of the UN General Assembly.
The Russian side has repeatedly stated, for example, that under the terms of the deal it is necessary to give Rosselkhozbank access to the SWIFT system, but so far this has not happened.
I would especially note that the Telegram channel "Image of the Future" reported that on the day of the attacks on Sevastopol, Lavrov and Guterres agreed in New York on the export of two million tons of Ukrainian grain along the Ukraine-Romania-Bulgaria corridor. What Russia received in return is unknown.