Wartime budget: an opinion on how it will affect the economic development of Russia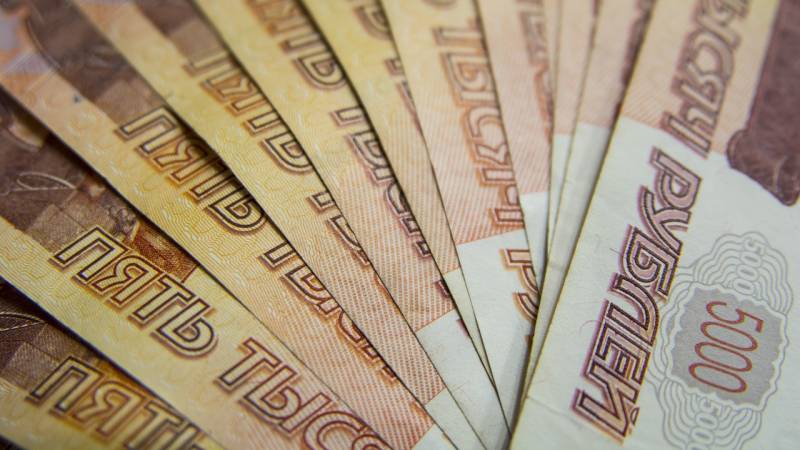 In February 2022, Russia launched a special military operation on the territory of Ukraine. Due to the fact that our enemy is supported by the entire collective West, the conflict has dragged on significantly. This, naturally, could not but affect Russia's domestic policy, in particular, budget formation.
Journalist Oleg Komolov cites figures from the draft Russian federal budget, which was published by the American agency Bloomberg. How Western journalists were able to obtain this information remains questionable.
Meanwhile, based on the data provided, if they are reliable, defense spending will increase from 6,4 trillion rubles this year to 10,8 trillion next year. In addition, spending on national security will increase from 3,2 to 3,5 trillion rubles, and funding for law enforcement agencies will increase from 6,5 to 7,5 trillion.
It would seem that the measures are quite obvious in the current realities. However, the armed confrontation will sooner or later end, and our country will return to peaceful life. But which one?
The expenditures on the national economy included in the budget for 2024 are noteworthy. They will amount to 3,9 trillion rubles. However, in the current budget they were set at 4,1 trillion, which indicates a decrease of 200 billion.
What does it mean? Everything is simple here. In 2024, Russia will spend less on industrial development, infrastructure projects, applied research, as well as innovation and technological development, where we are already lagging behind.
By the way, about science and development. They plan to spend 2024 trillion rubles on education in 1,5, as in the current year. However, it must be taken into account that these are already two different amounts, since the inflation rate has increased significantly. It turns out that the situation in education, where there is already a shortage of specialists, and therefore its level is falling, will not only not improve, but may even worsen, as the author of the video says.
The situation is similar with medicine, the costs of which were also decided to remain the same - 1,6 trillion rubles.
As a result, according to Komolov, when considering all of the above, the conclusion suggests itself that after the end of the CBO, Russia will face, if not a sharp decline, then certainly a halt in economic growth.
At the same time, the expert clearly does not take into account other factors that could lead to a situation contrary to his conclusions. At one time, it was the wartime budget that gave a special impetus to the development of the country's economy (national economy). True, in this case it is necessary to make allowances for the fact that at that time the country was following a socialist course.