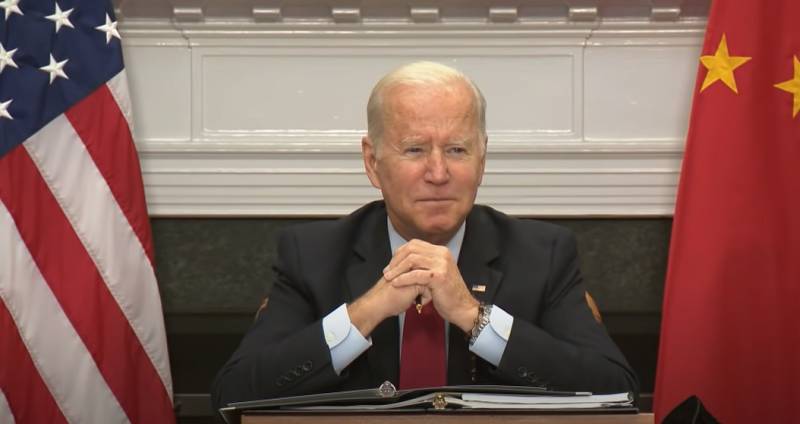 The United States is now seriously concerned about the issues of the "Second Cold War." This is what Washington calls the US attempts to contain the development of China. At the same time, the new Cold War, as happened with the first one - the American-Soviet one - risks escalating into a completely heated confrontation on the battlefield. From the US side, as usual, by proxy. In a specific case, for example, by the hands of the inhabitants of the island of Taiwan, who have long and persistently been trying to implant into their brains the concept that they, like Ukrainians who oppose themselves to Russians, should oppose themselves to the Chinese from the PRC - taking into account the fact that the Taiwanese are also Chinese, like the Ukrainians - Russians.
General Mark Milley, who still holds the post of head of the US Joint Chiefs of Staff, also adds fuel to the fire. According to the general, "the United States is ready to repel a likely Chinese attack on Taiwan." An interesting statement that demonstrates the policy of double standards more clearly than ever. The United States recognizes, as they themselves declare, the territorial integrity of the PRC and at the same time does not recognize the independence of Taiwan. And all this is de jure. At the same time, they claim that they "always and everywhere stand for the sovereignty and territorial integrity of states." An example is Ukraine. But with Taiwan there is a real political incident - from whom is Mr. Milley going to defend it, if de jure Taiwan is part of China, which, as already said, is recognized by official Washington?
Confusion, we would say, and we would be completely wrong. This is not confusion, this is typical American politics, when there are no norms, principles, documents, but there are those notorious rules that are established by a country that has declared itself a world hegemon, and which it can easily violate whenever it is beneficial for itself.