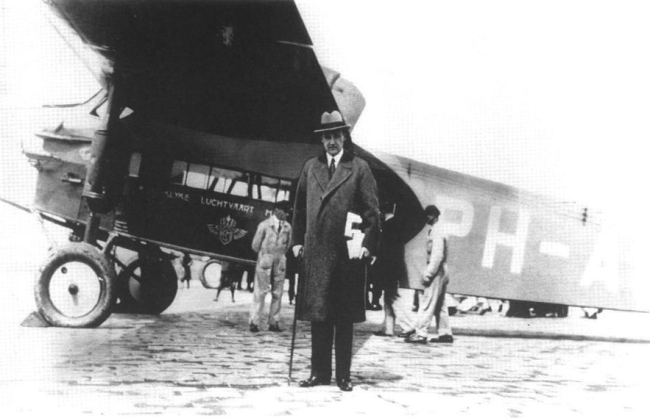 King of matches
Meet Ivar Kruger (Kroeger). Recipient of the following awards: Order of the Legion of Honour, Order of the Three Stars (the highest award of the Republic of Latvia), Order of the Crown of Romania, Order of the White Rose of Finland, Order of the Polar Star (Order of Civil Merit of Sweden), Order of the Vasa (Order of Civil Merit of Sweden). Honorary participant in the Nobel Prize ceremony. The founder of the world match company and financial empire, which was written about in all the newspapers of the world during the period between the two world wars.
Ivar Kröger was born on March 2, 1880 on the Swedish coast of the Baltic Sea in the family of a local Russian consul. To some extent, he is ours, Russian. I will not describe Ivar's childhood and youth, this is not relevant to the topic of my article.
I'll start
history
with the support of leading Swedish banks associated with the Wallenberg family group of companies, the Stenbeck group and Handelsbanken, he took control of his father's match business. Conned his drinking uncle into giving up his interests in the English matches market.
When the outbreak of World War I limited the supply of aspen and the chemicals used in the production of Swedish matches, Kröger found an opportunity to bypass Sweden's largest manufacturer AB Jonköping-Vulkan, forcing it into a reverse takeover.
Founded by Ivar in 1917, the Swedish Match Company (Swedish matches) included the Swedish companies AB Jonköping-Vulcan, AB Svenska Förenade Tändsticksfabriker and match companies in Norway (Bryn and Halden) and Finland (Wiborgs and Kekkola).
In 1926, Ivar Kruger, taking advantage of the fact that he concentrated in his hands control over suppliers of raw materials (straws, Bertholet salt, etc.), annexed the British match company Bryant and May to his empire and conquered not only the British market, but also the markets of British dominions - Australia, New Zealand, South Africa and Canada.
By the 1930s, he controlled almost 75% of the world match production market, as he owned more than 200 match factories in 35 countries.
His dominance in the match industry was unshakable, with some estimates placing him as the third richest man in the world at the time.
They will tell me: this is not surprising, because it was in Sweden that they improved the design, using safer red phosphorus instead of poisonous yellow phosphorus, which they applied to the striking surface of a matchbox. The Swedes called the product "safe matches." In the world they were called "Swedish matches".
The Swedes are outstanding engineers and excellent workers with a high production culture. All this is true, but this is not enough for success (and miracles) in the capitalist world.
And this economic miracle of Ivar Kruger, like the entire Swedish economic miracle, has three godparents. Why three? So the family is Swedish. These godparents are: World War I, the Russian Revolution and World War II.
For people and humanity, such godparents bring only death and hunger, but for the economy and business - prosperity and success, provided that the godparents live in neighboring countries.
Ivar also earned his very first capital during the war. During the Boer War, Ivar invests his savings in building a restaurant. The First World War created new states on the ruins of old ones, which were poor, their economies were destroyed, and corrupt rulers came to power there. The February bourgeois-democratic revolution in Russia temporarily eliminated the main potential competitors in Europe for the production of matches.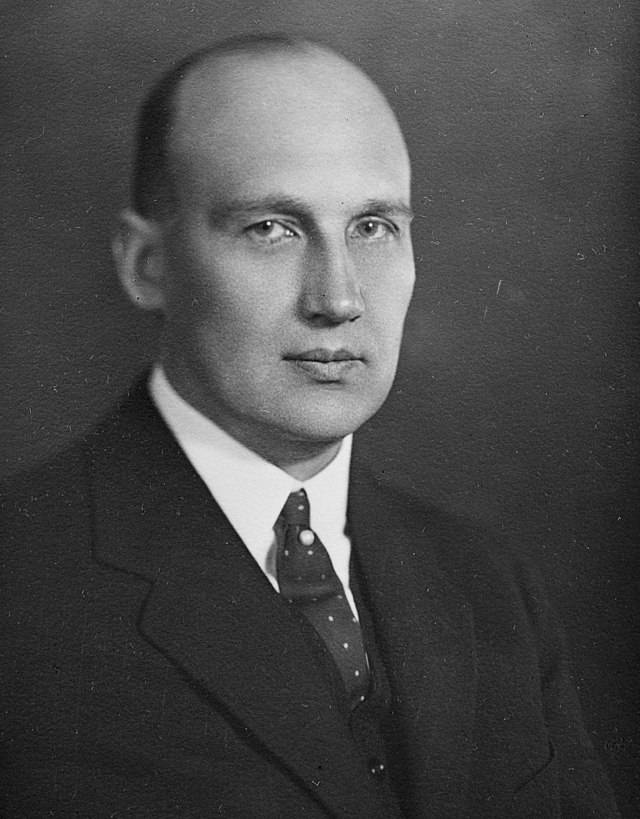 The market will regulate everything itself
Unlike domestic Russian economists, Ivar, as a real businessman, understood that the motto "the market itself will regulate everything" is for losers and, to put it mildly, for those who do not understand anything about economics. Ivar applied a simple business scheme: loans in exchange for monopoly trade in matches, their production or supply of raw materials for manufacturing. Brilliant, you must agree.
Kruger's total loans to foreign countries in 1930 were estimated at US$387 million, corresponding to approximately $7,1–10,4 billion in 2013 currency.
And now the entire list of creditors and countries in which Ivar received a monopoly:
Poland
I, 1925: $6 million and Poland II, 1930: $32,4 million;
Free State of Danzig, 1930: $1 million;
Greece
I, 1926: £1 million and Greece II, 1931: £1 million;
Ecuador
I, 1927: $2 million and Ecuador II, 1929: $1 million;
France
, 1927: $75 million;
Югославия
, 1928: $22 million;
Kingdom
Hungary
, 1928: $36 million;
Germany
, 1929: $125 million;
Latvia
, 1928: $6 million;
Romania
, 1930: $30 million;
Lithuania
, 1930: $6 million;
Bolivia
, 1930: $2 million;
Estonia
, 1928: SEK 7,6 million;
Guatemala
, 1930; $2,5 million;
Turkey
, 1930: $10 million.
One of the most famous monopolies was the Zundvaren or Zundvaren monopoly. The German Zündwaren monopoly (translated as the safety match monopoly) began in 1929, when the German Reichstag passed a bill called the Zündwarenmonopolgesetz ("Safety Match Monopoly Law").
The Weimar Republic struggled to cope with the war reparations imposed on it by the Treaty of Versailles. Ivar mediated the German-French reparations negotiations and provided Germany with a loan of $125 million (500 million Reichsmarks at the time). And he acquired a monopoly on the territory of the Weimar Republic, the monopoly was in effect until January 15, 1983. After this, the price of safety matches in Germany fell by a third.
Retreat:
East Germany (1949–1990) did not recognize the consequences of the Sündvaren monopoly and did not make any payments
.
With a kind word and a revolver
The most profitable from the above list was the agreement with Poland.
Until 1925, the restoration and rise of the Polish match industry took place. At the first stage, Ivar buys shares in match factories, supplies equipment, issues loans, bringing more than 70% of the match production in Poland into the orbit of his interests. But everything changes in 1925, when the zloty exchange rate collapses, the young Polish state experiences severe financial difficulties.
And then Ivar appears. He offers a loan in exchange for a match monopoly, and in case of refusal, he announces his readiness to close the factories under his control, which guarantees that serious problems will arise. The Polish government agrees.
Prime Minister of Poland Wladislav Grabski, for a loan of $6 million at 7% per annum, declares a state monopoly on the production and sale of matches - Panstwowy Monopol Zapalczany.
Yugoslavia and Hungary provided the monopoly for $22 million and $36 million. France - for $75 million only the right to export and supply equipment and raw materials to factories.
For just $6 million, Ivar gets the market of Poland, the largest European country, at his disposal. True, Ivar undertakes obligations to invest $5 million in the match industry, buy out enterprises, compensate dismissed employees, provide raw materials, build a plant for the production of bertholium salt, increase exports, pay rent, etc., etc.
But, taking advantage of the insufficient legal elaboration of the agreement (the fine print, he probably also came up with), Poland gets the following results: by 1936, only 4 factories were operating (previously there were 10), during the years 1929-1938, the export of matches decreased tenfold, the only thing What increases is the cost of matches and the cutting down of aspen forests in Poland.
The largest volumes of deforestation of aspen forests in Poland will be achieved after Ivar receives the rights to a monopoly supply of match straws to France (aspen is the best raw material for the match industry because it is easily processed, absorbs chemical composition well, holds the match head, does not smoke and produces white flame color).
In 1930, Ivar extended the contract with the Polish government for another 10 years, for a new loan in the amount of $32,4 million at 6,5% per annum, part of the money ($4,35 million) was used to repay the first loan. In such hothouse conditions, business will bring unprecedented income.
Ivar understood this perfectly; in a letter to a friend in 1931, he wrote:
"The Swedish match," he shared his secret, "has not felt any effect from the current crisis... Often unemployment causes an increase in match consumption because when people do not work, they smoke more cigarettes."
Everyone is equal, but some are more equal than others
In addition to creating a match empire, Ivar was a successful stock market player and inventor, the founder of many financial innovations. Imagine you own 99% of the shares of a company, and another shareholder owns 1% of the shares, but at the same time you have 1% of the votes, and the other has 99% of the votes when voting on decisions about the company's activities. No, this is not a scam, these are dual class shares, all shares have the same rights to dividends and profits, but B shares only have 1/1 votes compared to one vote each +
category A share.
Krueger's biographer, Frank Partnoy, called it "a brilliant example of financial engineering." Ivar fulfilled the activist investor's dream of controlling a company's destiny without owning it, by splitting A shares from B shares (a practice until recently used in Sweden). This allowed him, according to Chapplain's estimates, to control an empire worth $600 million with just 1% of the shares. In one form or another, this is still in effect.
Ivar also invented the concept of "leverage," introduced convertible gold bonds, American certificates, binary currency options, and off-balance sheet organizations. All this is widely used today, even more: without it it is impossible to imagine the existence of the current financial market.
Contract with the devil for 25 years
On March 2, 1932, the Swedish "king of matches" Ivar Kruger committed suicide, this is the official version.
Newspapers wrote:
"His death in Paris last Saturday at his own hand represents a truly tragic ruin of a career which in its field was unsurpassed by any man in living memory."
Everyone was shocked, because Ivar's business empire successfully survived the crisis of 1929–1930. The Saturday Evening Post called him "more than a financial titan," and the English magazine Fortnightly, in an article written in December 1931 entitled "Chapter on Constructive Finance," reported: "It's like the financial irrigator that Kruger has become." , will begin to play a vital role for Europe."
And then a scandal broke out: the late Ivar was accused of all sins; from a respected businessman and financier, he became a fraudster and the creator of a giant financial pyramid. The Economist magazine called him "the world's greatest swindler."
And here, dear reader, I again take the skies of conspiracy theories, because there are many reasons for this.
The suicide letter is written in English, and it is addressed to his Swedish colleague Christer Litorin. Ivar was planning and preparing for serious negotiations, which were to take place on March 13 or 14 in Berlin.
Buying a pistol is also a very confusing story.
So who was Ivar interfering with?
Version one.
At an international conference in Santa Barbara in February 1932, Albert Einstein made a proposal that finally established his reputation as a madman. And who else can propose a plan for the disarmament of all states of the planet with the subsequent establishment of a supranational army of peacekeepers.
Surprisingly, Ivar supported this plan, he even achieved an audience with American President Hoover, at which he proposed a plan for creating a peaceful Europe, which had not yet recovered from the devastating consequences of the First World War. Ivar's plan to stabilize Europe consisted of only three points:
1) withdrawal of capital from the United States;
2) pan-European cooperation;
3) investments outside the military-industrial complex.
If we take into account the version that the United States was actively preparing Europe for World War II, then the appearance of Ivar with his proposals and ideas, and most importantly, opportunities, was extremely undesirable and required a speedy solution to this problem.
Also in Germany at that time there was a serious group of financiers who were not satisfied with Hitler's rise to power, but there was a crisis in the country, they needed money to maintain a stable economic situation. They were all denied a loan, only Ivar agreed to negotiate a loan.
And this was not the first such case. Ivar received the Legion of Honor after he provided a five percent loan to France in the amount of $1927 million in 75, which it used to pay off a ruinous loan to John Pierpoint Morgan Jr.
Eliminating Ivar was in the interests of the United States.
Version two.
Ivar was the owner of such well-known campaigns as:
"LM Ericsson Telephone Joint Stock Company", commonly known as Ericsson;
Svenska Cellulosa AB (the largest wood and pulp production company). SCA was founded in November 1929 when Swedish investor Ivar Kruger brought together ten Swedish forestry companies. The companies employed a total of 6 people and owned forests, sawmills, pulp mills, machine shops, and power plants;
the famous SKF is a Swedish company producing bearings and seals. In 1930 the company had 12 factories with 21 employees, two thirds of which were located outside Sweden;
Luossavaara-Kiirunavaara Aktibolag (LKAB) is a Swedish mining company. It mines iron ore in Kiruna and Malmberget in northern Sweden;
Boliden AB is a Swedish multinational metals, mining and smelting company headquartered in Stockholm. The company produces zinc, copper, lead, nickel, silver and gold;
Swedish Match AB is a Swedish multinational tobacco company headquartered in Stockholm.
Ivar's companies, according to some sources, provided from 20 to 50% of the supply of cellulose and iron ore. Small investors and ordinary shareholders lost their savings and investments, and a wave of suicides swept across Sweden. And banks associated with the Wallenberg family group of companies, the Stenbeck group and Handelsbanken, mentioned earlier, seized most of the industrial assets of Ivar's empire.
To understand who the Wallenbergs are, I will give one excerpt from the book by S. Shcheglov and M. Khazin "Stairway to Heaven. Dialogues about power, career and the world elite."
"Practice. Well, that's theoretical. But in practice you can figure something out! Look, in 2003, US President George W. Bush decided to invade Iraq. It was fundamentally important for him to obtain UN sanction, since otherwise he would become an aggressor (which he eventually became). But UN Secretary-General Kofi Annan, a black man from Ghana by birth (although a UN bureaucrat by biography), stood in his way.

And at some point, informed sources began to tell me that Bush had found an approach to Annan (who was protected by diplomatic immunity and therefore it was difficult to carry out a Strauss-Kahn-type story with him). US security forces opened a case against the son of Kofi Annan, who worked for the UN and was involved in the Oil for Food program. Kickbacks and bribes there were formalized almost in plain text, so there would be no problems with the arrests of the relevant performers, as one of such informed people told me about.

"Well," he concluded in our conversation, "in order to save his son, Kofi Annan will do anything."

"I'm not sure about that," I replied.

- Why?

– Because Kofi Annan's son, in addition to his father, also has a mother. Well, more precisely, the stepmother.
- So what?

– And the fact that I'm not sure that Bush has enough resources to arrest this stepmother's relative!

– Who is she, this second wife of Kofi Annan?

– Who is our "informed person"? You or me?

- Well, okay, don't be a fool, tell me her last name...

By the way, Theorist, do you know the name of Kofi Annan's wife?

Theorist. No, but I'll look it up on the Internet now. Here you are, Nani Annan, in
maiden name Nani Lagergren. And what is this name famous for?

Practitioner. It is not this surname that is famous, but the surname of her uncle. Him, at least in ours
country, everyone knows. It was the famous Raoul Wallenberg.

Theorist. Oops! But for sure, Nani Lagergren is the daughter of Nina Lagergren, the sister of
Wallenberg himself!

Practitioner. That's it! And I explained to a "knowledgeable person" that what Stalin could afford in 1945 (the arrest of Raoul Wallenberg), Bush would not be able to afford in 2003. The Wallenbergs (as a family) are not only the richest family in Sweden (and at the same time Jewish by origin), but also definitely belong to the world elite (like the Rothschilds and Rockefellers). Therefore, the powers of the US President are not enough to arrest a member of the Wallenberg family! And what is the result? Nothing worked out for Bush, the Koji Annan affair died out, and Bush (and his partner Tony Blair) had to attack Iraq without UN authorization, become the aggressors and bear all the costs of it. They couldn't do anything with Kofi Annan!"
It was the Wallenbergs who were commissioned by the King of Sweden to investigate the activities of Ivar's companies, and it was their newspapers that acted as the main exposers of Ivar's activities in Sweden. The Swedish Match Company quickly recovered from the scandal and subsequently controlled 20% of the global match market.
It is quite possible that the Wallenbergs noticed the financial genius, actively helped him, and then took profits by eliminating the overly independent Ivar.
Version three.
Eustace Mullins "Secrets of the Federal Reserve System":
"During this depression, the trust operators achieved further control by supporting three international fraudsters, the Van Sweringen brothers, Samuel Insull and Ivar Kreuger. These people have created pyramids of billions of dollars of securities of fantastic heights.

The bankers who promoted them and promoted their stock issues could have stopped them at any time, demanding repayment of loans of less than a million dollars, but they let these people do their thing until they pocketed many of the industrial and financial firms that the banks took over. never".
Of these three, only Ivar died (shot himself), why?
Well, firstly, Ivar is a citizen of the Kingdom of Sweden, he may refuse to come and testify to the Senate Commission of the US Congress, and there will also be problems with his extradition for trial in the United States. In the USA, after the First World War, the population accumulated a large amount of money supply. And the bankers launched a mechanism for "honestly" taking money from the population.
It may be objected to me that they also suffered from the actions of scammers, here is the answer from the book of Eustace Mullins:
The New Republic noted on January 25, 1933, when it commented on the fact that the Lee Higginson Company was pushing Krueger and Toll securities into the American market: "Three-quarters of a billion dollars were sold. Who was able to dictate to the French police to keep secret news this all-important suicide within a few hours, during which someone sold Kruger securities in large quantities, thereby exiting the market before the fiasco?"
Of course, these were not ordinary Americans. But the main thing, in my opinion, is different: Ivar became a participant in the largest operation to withdraw funds from the United States to a holding company in Liechtenstein, Continental Investment Corporation. These funds disappeared after Ivar's death.
There is one more important detail: at that moment in the United States there was a struggle for the redistribution of influence in such an important structure as the Fed. The real players shared power; the group led by Morgan clashed with the Rockefellers.
The stages of the struggle are described in the book by S. Shcheglov and M. Khazin "Stairway to Heaven. Dialogues about power, careers and the global elite" (pp. 130–134), I will not cite it here; too much volume, and taken out of the context of the book, can only confuse.
Briefly: The Rockefellers, having introduced their representatives into the US power structures, organized hearings in Congress with subsequent changes in legislation and seriously squeezed out Morgan and Co. On June 16, 1933, the Banking Law passed all levels and was signed by President Roosevelt; The Morgans' quarter-century dominance in the US economy came to an end. When this law was adopted, the example of Ivar's activities was constantly cited.
It may be objected to me that it was the accountants of Morgan and Co. who were the first to begin to unravel Ivar's scams, yes, they began and gained access to his accounts in Luxembourg. But greed let them down; Rockefeller's people, in my opinion, were able to tie them to bank fraud, because they were the ones who got access to the money, and they left it to them as a consolation prize.
Сonclusion
The fate of Ivar shows one thing: no matter how smart, inventive, resourceful, efficient and fabulously rich you are, without the support of the entire power of the repressive apparatus of the state behind you, you are a legitimate victim. They will fatten you up like a bull, and then slaughter you, and even blame you for your sins. Or they are used as a bargaining chip in the games of the truly powerful of this world.
Many articles and books have been written about Ivar, and my humble note is an attempt to concisely express my personal view of this story. But I hope it was interesting.