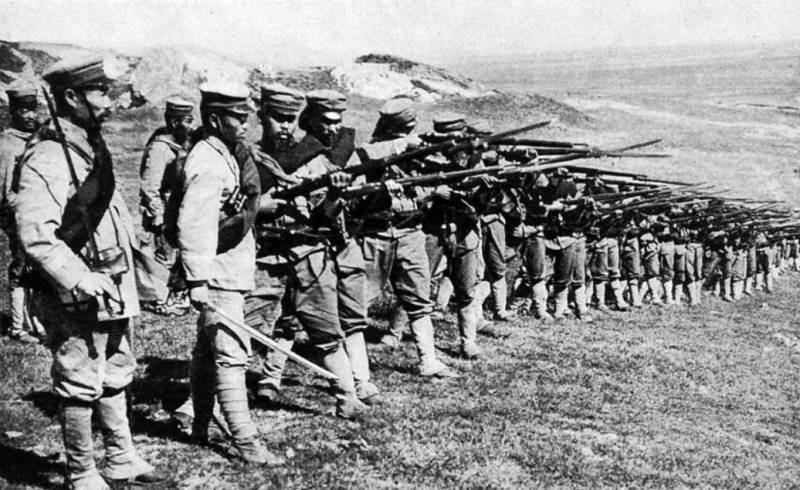 At the beginning of the last century, there was a rivalry between Japan and England for spheres of influence in China and the Indo-Pacific region as a whole. In 1911, the British even changed the terms of the military alliance with Tokyo, which removed the obligation of countries to enter the conflict on the side of an ally. Thus, London counted on the confrontation between Japan and the United States, relations between which were seriously aggravated because of Korea. The British would not have to intervene in it, and the Japanese army had no chance against the American one.
Based on the Anglo-Japanese contradictions, the leadership of Kaiser's Germany was confident that Tokyo would not enter the war on the side of the Entente. Consequently, the Japanese troops will continue to tie down the army of the Russian Empire in the Far East. In addition, the neutrality of Japan would allow the German cruiser squadron to wage an active war in the waters of the Indo-Pacific region.
Meanwhile, already on August 15, 1914, the Japanese authorities put forward an ultimatum to Germany, demanding the withdrawal of her
fleet
from the Pacific. In particular, Berlin was required to withdraw the ships of the Imperial East Asian Squadron from Qingdao, blow up the fortifications of the port and transfer the Shandong Peninsula to the Japanese Empire. The Japanese government also demanded the transfer of German Pacific possessions to them.
Further, more, on August 23, 1914, having joined the Entente, Japan declared war on Germany, which was a huge surprise not only for Berlin, but also for Great Britain, whose authorities realized the danger of the situation, but could not influence it in any way.
By the way, about the last one. Japan, declaring war on imperial Germany, pursued only one goal - to obtain at its disposal the German colonies in the Pacific Ocean and strengthen its positions in China, where the British had thoroughly "settled".
Tokyo was forced to join the Entente, as the Japanese authorities were well aware that they would not be able to fight simultaneously with Russia and England, which was inevitable. Joining the block automatically excluded such a scenario.
It is worth noting that the Japanese "cunning plan" was completely successful. Having suffered the most insignificant losses among the countries participating in the First World War (about 2 thousand people), Japan received at its disposal the former German lands and, taking advantage of the difficulties of the main capitalist countries bogged down in the conflict, captured all the Pacific markets, including China, the Dutch and British India .