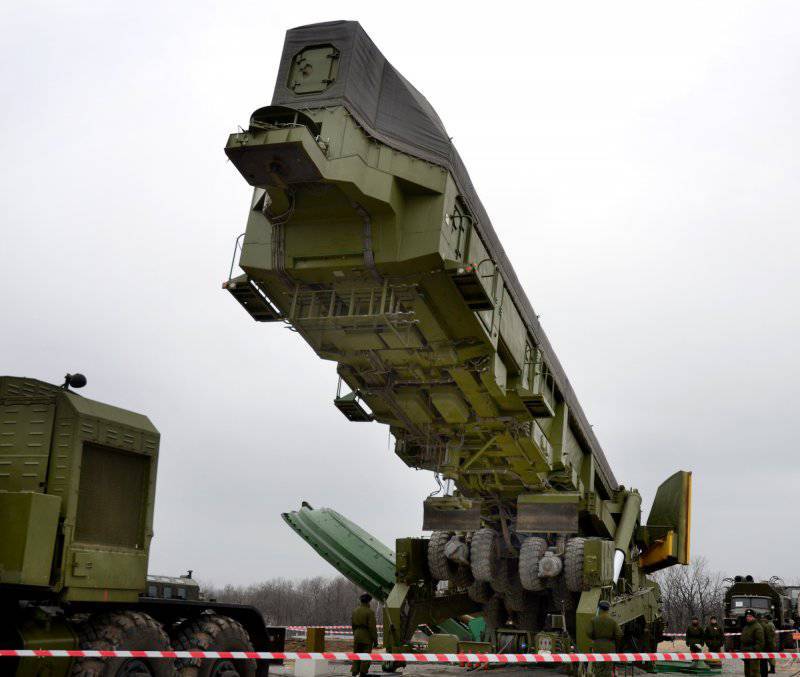 2012 completed the re-equipment of the Teikovsky missile formation (Ivanovo region) to the newest mobile ground-based missile systems (PGRK) of the Topol-M and Yars of the 2006 generation completed with 5. Two missile regiments of this compound are reequipped on the Topol-M PGRK, two more rocket regiments are in combat duty at the Yars PGRK equipped with the RS-24 ICBM with a divided warhead. At present, the Teikov missile compound is the first in the Strategic Missile Forces (RVSN), fully re-equipped on the PGRK of the 5 generation.
Also in 2012, work began on the rearmament of the Novosibirsk and Kozelsky (Kaluga region) missile formations to the Yars missile system (RK). And in the last of these compounds, the deployment of the RK "Yars" will be carried out in the mine version.
In the future, the Yars RC also planned the re-equipment of a number of missile formations.
In addition, at the end of December 2012, the re-equipment of the sixth rocket regiment of the Tatishchevsky (Saratov region) missile compound to the Topol-M missile complex will be completed. Thus, the program of reequipment of the Strategic Missile Forces to the Topol-M missile system will be completed.
By the end of 2012, the strike force will be located near 100 launchers with new Topol-M and Yars missile systems. Thus, in recent years, the share of modern weapons in the Strategic Missile Forces has approached 30%.
At the same time, the development of the Strategic Missile Forces consists not only in re-equipping the troops to new missile systems, but also in creating new infrastructure for positional areas of rocket regiments, allowing for better conditions for the operation of rocket weapons, training of duty forces, personnel service (combat duty) and recreation .
Along with upgrading to new missile systems, in 2012, the troops continued active work on modernizing the existing and building new command posts, equipping the troops with modern and advanced communications systems and command and control, security, and other modern weapons and equipment.