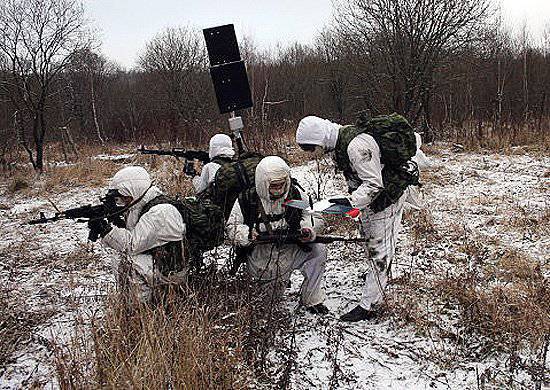 In the Tula unit of the Airborne Forces (Airborne Forces), military tests of the small-scale reconnaissance complex Iskatel with an unmanned aerial vehicle (UAV) T-4 of Russian production were completed.
During the tests, the paratroopers expressed a number of comments to the developers, which will be taken into account in the work on the further improvement of the complex in accordance with the requirements of the combat use of the Airborne Forces.
Thus, according to the commander of the Tula Airborne Division of the Guard Colonel Anatoly Kochetkov, the total weight of the complex should be reduced from kg 9-10 kg to at least kg 6-7. "Then it can be considered really wearable," the officer explained.
"The range of the complex, that is, the distance from which the Iskatel is capable of transmitting a clear video image, is 8-10 km, and this is exactly the range of our artillery fire, which suits us perfectly," continued Kochetkov. "But the flight time, which today is about 40 minutes, in our opinion, needs to be increased at least one and a half times," he said.
Another requirement of paratroopers to the complex was the need to equip it with the equipment of the domestic global navigation satellite system GLONASS (currently the complex is equipped with a GPS navigation system).
In the near future, the Iskatel small-size reconnaissance complex will be demonstrated to the commander of the Airborne Forces, Colonel-General Vladimir Shamanov, who will give final instructions on how to finalize the complex in accordance with the tasks of the Airborne Forces.
The Iskatel complex consists of a base station, which is located in a backpack, a tablet computer (the image from UAV cameras is transmitted to it, it also serves as a UAV control console) and two T-4 UAVs weighing 1,3 kg each. The BLA is launched from a hand, the flight duration is 40 minutes. The optimal picture of the area the UAV transmits from a height of 200 m, but is able to rise to a height of up to 4 thousand m, that is, to work in mountainous conditions. The UAV is equipped with an electric motor, the wingspan of the apparatus is 0,6 m.