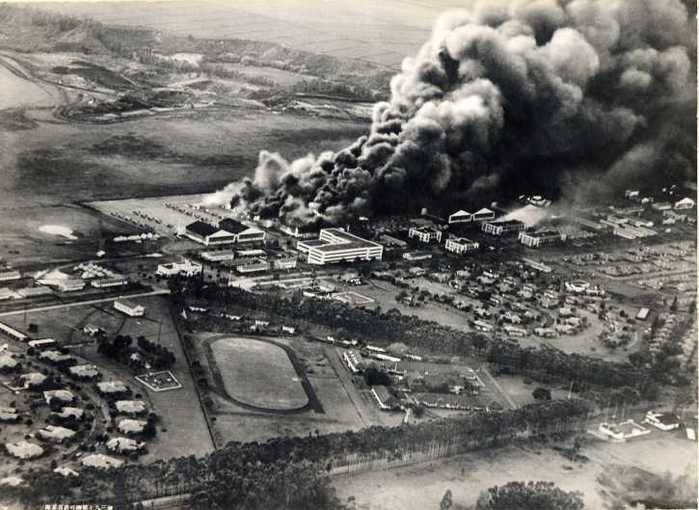 Attentive observers know that the territorial disputes that Japan has with its neighbors are not really about fisheries, not about oil and gas reserves, or even about old ones.
historical
claims. Their essence lies in the fact that the Japanese are still - still! - do not admit that they were in any way wrong during the Second World War or during their long colonial rule in Asia.
At least, the neighbors of Japan think so. This explains why disputes with China and South Korea about islands of dubious value have become explosive confrontations. Armed ships from rival sides patrol the waters around the Senkaku Islands (Diaoyu), which are controlled by Japan, but are claimed by China. Japan and South Korea are seriously quarreling over Dokdo Island (Takeshima), which is controlled by South Korea, but which Japan claims.
Researcher Thomas U. Berger (Thomas U. Berger) tried to explain why many people think that Japan did not repent of its past. Over half a century of Japanese military and colonial expansion, which ended in 1945, about 20 millions of people died and millions more were enslaved and harmed by oppression.
In his new book War, Guilt and Politics after World War II ("War, Guilt and Politics After World War II"), Berger argues that due to a number of cultural, political and geographical factors, as well as changing perceptions of justice are more difficult for the Japanese to apologize for past crimes than other societies. This is especially noticeable when compared with Germany, whose atrocities are superior to those of Japan, but which in general has long been reconciled with former victims.
Berger is a specialist in international relations and an associate professor at Boston University. He frequently visits Japan and now teaches at Keio University in Tokyo. This week I talked to Berger about his work by email. Here are some excerpts from our conversation:
- Why did you decide to write this book?
- Before that, I had already studied the influence of historical issues on the defense and foreign policy of Germany and Japan. Therefore, when in the 1990-ies the controversy flared up about how Japan relates to its past, a number of my friends felt that it would be natural if I deal with this topic. I wrote a number of articles and thought that I could quickly make a book, but the process of working on it took almost 14 years.
- Why so long?
- Working on this topic, I was convinced that political scientists and politicians do not understand the driving forces of historical politics very well. I had to read a lot of materials from various areas in order to figure it out.
Do not forget about the subjective aspect. I talked a lot with my parents about their experiences. My mother lived in Germany during the war. She survived the bombing, lost many school friends and eventually lost home. My father was from Vienna. Although he was a Christian, because of his Jewish origin, he had to flee the country when the Nazis annexed Austria in 1938. Their experience helped me realize the realities of the time and how people tried to cope with the consequences of the war. I hope that this did not hurt my objectivity - and in my opinion, really, did not hurt. However, at a certain level, this project became for me deeply personal.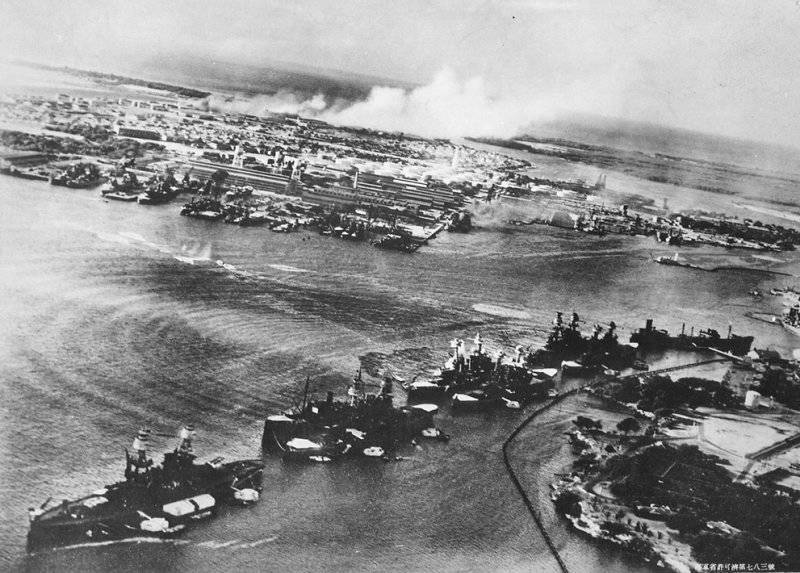 Perl Harbor
- What did you find out? Does Japan really remain as unrepentant as its neighbors say?
- Yes, but it's not that simple.
Japan, in fact, did not repent like Germany or other countries that recognized the dark sides of their past. She apologized for waging a war of aggression and oppressing her neighbors, but these excuses were awkward and clumsy, and in addition often ran counter to the revisionist statements of prominent Japanese politicians. She offered the victims relatively small compensation. And still there are no national museums or monuments recognizing Japanese aggression and Japanese atrocities.
However, Japan repented more than is commonly believed. The prime ministers repeatedly apologized for the atrocities of their country. Japan sponsored joint historical research projects with China and South Korea. Most of the Japanese school textbooks quite frankly talk about such things as the Nanking Massacre and the colonial oppression of the Koreans. Opinion polls show that most Japanese believe that Japan has something to apologize for in Asia.
"But why can't the Japanese just say," We ​​were wrong. " Forgive us?
- Apologies are costly for the leaders of any country and require the investment of hefty political capital. They are usually brought in cases where there is confidence that they will be accepted and this will help advance the dialogue between the two parties. Therefore, most leaders avoid doing this for no good reason.
American readers remember how difficult it was for us to recognize the legacy of slavery and institutional racism. Problems such as the atomic bombing of Japan or the slaughter of insurgents in the Philippines are still not easy to raise even for those American politicians who generally perceive this as problems.
The problem is that China and Korea do not show great willingness to meet the conciliatory efforts of Japan, and as a result, these efforts usually come to naught.
- Is Japan to blame?
- No, a lot of the blame also lies on the Koreans and the Chinese. Koreans were not ready to help the Japanese seek reconciliation when the Japanese tried to do it. The most striking example is the Asian Women's Foundation, which the Korean government did not support and whose activities actually sabotaged by creating a separate competing support system for former comfort women. The situation was aggravated by the tendency of Korean politicians to make cheap political points at the expense of Japan — as President Lee Myung-bak did when he recently visited Tokdo / Taksimu.
There are good reasons to doubt that the Chinese are seriously seeking reconciliation. When Jiang Zemin visited Tokyo in 1998, he so rudely pointed out to the Japanese their past that they did not offer him written apologies similar to those received by South Korean President Kim Dae Jung (Kim Dae-jung ).
Chinese leaders prefer to keep a hard line in relations with Japan. This is especially evident when disagreements arise in the circles of the Chinese leadership. At a deeper level, this may be due to the doubts of the Chinese authorities in their legitimacy. Although Korean leaders are often unpopular, Koreans maintain their political system and are proud of its democratic institutions, but Chinese leaders are forced to speak in a nationalistic manner, also because skepticism is growing in the country towards one-party rule.
- Most other countries in Asia have decided to move on, isn't it? Why do China and Korea behave differently? Maybe the fact is that there the occupation lasted longer or claimed more lives?
- In Indonesia, Vietnam and so on, many people also died. However, the countries of Southeast Asia as a whole showed a willingness to forgive the Japanese. In Taiwan, the Japanese were even longer than in Korea, but there is little or no anti-Japanese sentiment.
In my opinion, the key difference is related to the way modern nationalism was formed in these countries. In China and Korea, in many respects it was determined by the confrontation with Japan. In contrast, national identity in most countries of Southeast Asia was based on opposition to the old colonial powers — Holland in Indonesia, Britain in Malaysia, and the United States in the Philippines. The example of Taiwan is also indicative: the Taiwan movement for democracy focused on confronting mainland China - first with the nationalists and then with the CCP.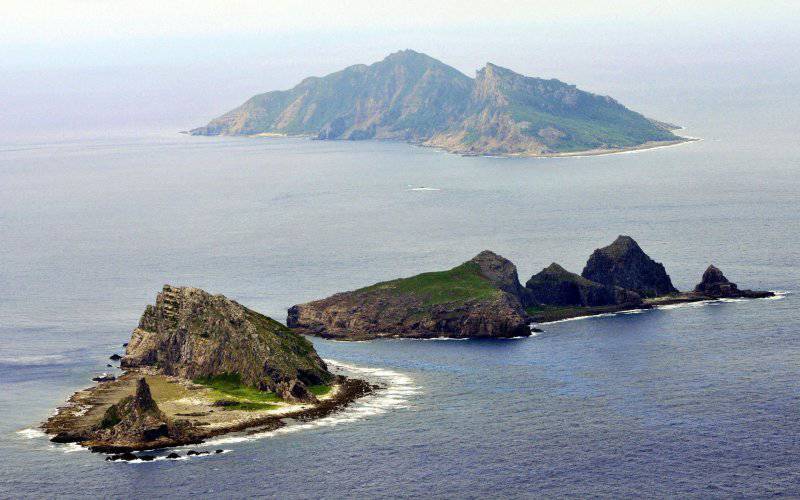 Senkaku Islands
- Ok, but what will happen next? In China, the leadership has changed, Shinzo Abe is likely to become the new prime minister of Japan this month, and elections are also taking place in South Korea. Does this change for the better?
"I am not very optimistic, at least in the short-term perspective - the next five years or so."
There is a real chance that relations between Japan and South Korea may improve. These countries have strong common interests. They have many common values. Both of them are worthy democratic societies. In contrast to the past, the Japanese now respect the Koreans and even admire them, while confidence has returned to the Koreans, and they can afford to show more generosity to the former oppressors.
Unfortunately, there are many reasons to believe that the Abe administration will try to conduct a firm but conciliatory course towards China, but at the same time recoup the Koreans. Abe's supporters seem to be thinking of disavowing Kono's statement about "comfort women". They can also take a number of other steps on historical issues that will look extremely provocative for South Korea. This will infuriate the Koreans and may cause retaliation on their part.
In the case of the Chinese, the difference between the interests of the parties, as well as between their pictures of the world is too great to allow for the desire for reconciliation. Even a comparative limited strategy to prevent excesses may not work. The new C administration is likely to focus on the Senkaku / Diaoyu problem. Perhaps China will even escalate tensions. Since China's claims are based on a very specific and sharply critical historical concept for Japan, it is unlikely that the parties will be able to stifle nationalist passions that support the crisis in the East China Sea.
It is hoped that sober-minded people in all interested countries — perhaps with the informal help of the United States — will be able to convince governments not to incite passions to dangerous levels. However, the prospect of new unrest, diplomatic crises, and perhaps even armed clashes around disputed territories looks very real.