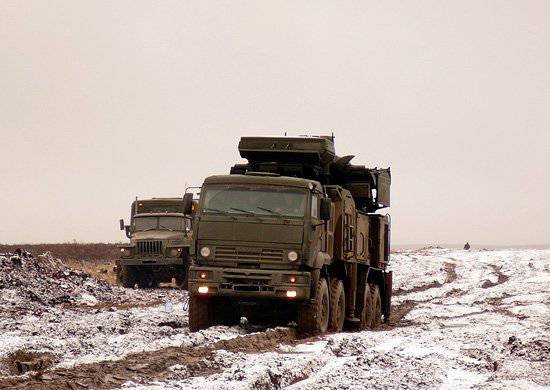 In 2012, in the framework of the State Defense Order, the forces of the Eastern Military District (BBO) received the latest C-400 anti-aircraft missile systems (ZRS), the Thor anti-aircraft missile systems (SAM), and Pantsir-S anti-aircraft missile systems (ZPRK). In addition, more than 50% of air defense assets (AIR) of the air force and air defense of the region were deeply modernized.
The transfer of the C-400 "Triumph" air defense missile system to the compound of the aerospace defense forces of the BBO took place this summer at a specialized training ground in the Volgograd region. Calculations were verified elements of the ZRS and test firing performed.
Subdivisions of the military air defense of the district received the Tor system. Before that, officers underwent retraining for new anti-aircraft missile systems at a specialized center for the training of air defense troops in the Krasnodar Territory. Young lieutenants, 2012 graduates of the year, who now serve in modern military equipment, were also included in the training groups.
Until the end of this year, the new air defense system "Pantsir-S" will take over combat duty in one of the military units of the air defense of the Eastern military district. The calculations of the complexes have already been retrained and carried out combat shooting at night with the use of cannon weapons at the test site in the Astrakhan region. Prior to this, representatives of the manufacturer carried out testing of the new ZRPK in the climatic conditions of Siberia and the Far East at one of the specialized landfills on the territory of the VVO.