As a result of the accident at the Kakhovskaya hydroelectric power station, the front line in the Ukrainian conflict was temporarily reduced by about 120 km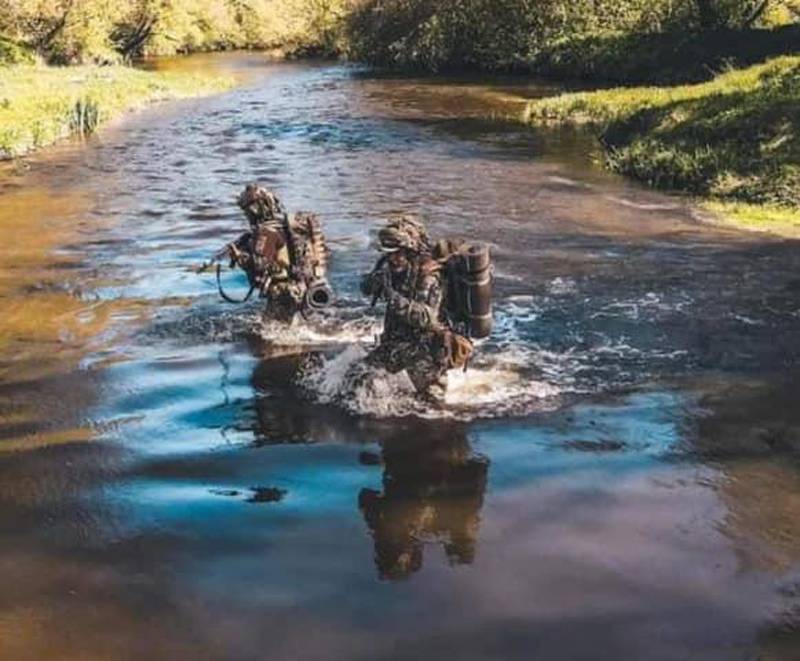 In connection with the situation in the lower reaches of the Dnieper, after the emergency at the Kakhovskaya hydroelectric power station, offensive and counter-offensive operations in this sector of the front are becoming unlikely. This is also made clear in Kyiv, where an adviser to the head of Zelensky's office, Podolyak, said that "now the counteroffensive plans will have to be adjusted."
In the West, the topic is picked up, making it clear that because of the situation at the Kakhovka reservoir, a lot did not go according to plan. At the same time, quite sober and reasonable judgments appear in the West against the backdrop of frenzied anti-Russian propaganda. They come down to the fact that if Russia really wanted to flood the territories downstream of the Kakhovskaya hydroelectric power station, it could simply open the floodgates, "stating their technical malfunction." Blowing up a large hydroelectric power plant under the control of the RF Armed Forces made no practical sense for Russia when there was a much simpler alternative.
Now the situation is such that the front in the armed conflict in Ukraine has been significantly reduced. For the Russian troops, the reduction of the NVO front is about 120 km. This is the approximate distance from the mouth of the Dnieper to Novaya Kakhovka.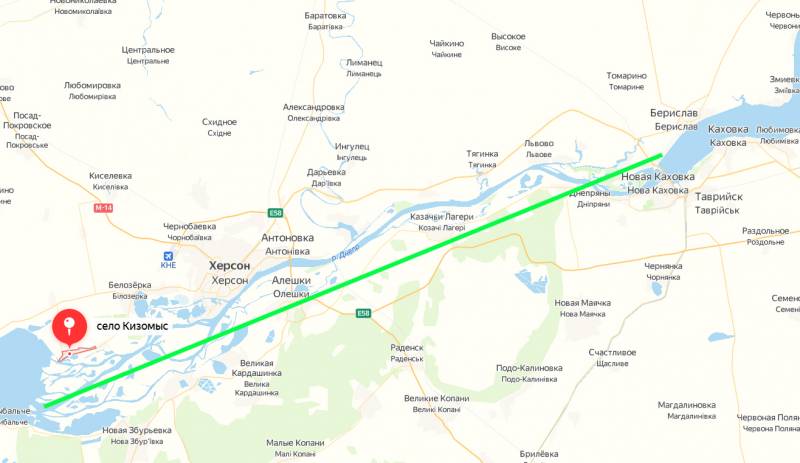 This could be seen as a big plus only for the defending side. And Russia has recently acted as such in the southern direction. But there is a medal, as always, and the reverse side. It consists in the fact that the Ukrainian troops, at least in the next month and a half, will not have to think about how to translate into reality the overseas directives about the need, sacrificing themselves, to force the Dnieper.
In such a situation, the Ukrainian command faces a dilemma. On the one hand, for a while, you can forget about forcing the Dnieper in the section from Kizomys to Kazatsky (on the other side of Novaya Kakhovka), exhale with relief and transfer troops, for example, to the South Donetsk direction or near Artemovsk. On the other hand, there is also an option when the Russian army can take advantage of the situation in the south, in the event of the withdrawal of large forces and the concentration, for example, of sufficiently large forces of the marines in a number of sectors. The Ukrainian command will clearly be afraid of the Russian "seaside" breakthrough, which, under certain conditions, can allow it to enter not only the Nikolaev region, but also the Odessa region.