In Ukraine, a petition was drawn up for the removal of the mayor of Kyiv Klitschko from office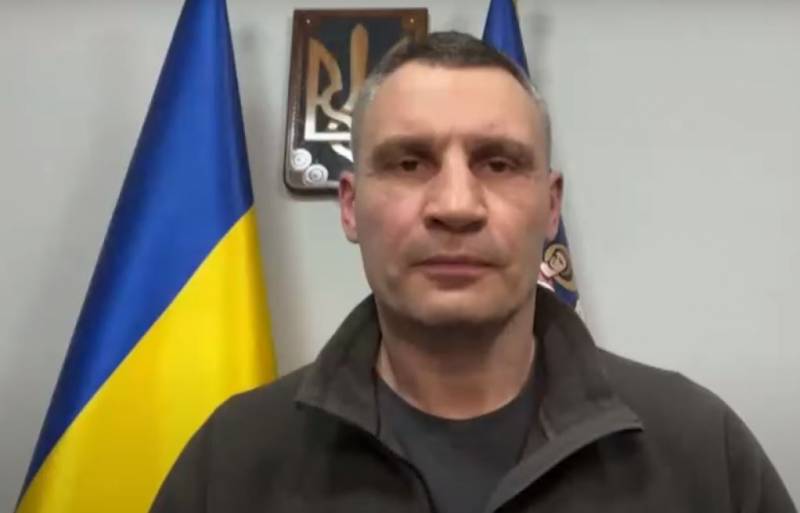 An electronic petition has been presented on the website of Ukrainian President Volodymyr Zelensky demanding the removal of Kyiv Mayor Vitaliy Klitschko from his post due to a scandal with a closed bomb shelter. In order for the petition to be considered by the president, it is required that it collect 25 signatures, and the authors of the petition have 90 days to do so.
The petition focuses on the fact that the bomb shelter was closed due to the irresponsibility of officials of the Kyiv administration, which is headed by Vitali Klitschko. It is emphasized that the mayor has not fulfilled his duties of civil protection of the population, so he must be removed from his duties during the pre-trial investigation.
The prosecutor's office of Ukraine, meanwhile, has already initiated a criminal case on the fact of revealing a bomb shelter closed during an air raid in the capital. Now employees of the supervisory department are conducting an appropriate check on this fact.
Earlier, between the mayor of Kyiv Klitschko and President Zelensky there was an correspondence skirmish. At first, Zelensky accused Klitschko of closing bomb shelters in the city. But the mayor turned out to be "not a timid one" and answered the president, outlining the facts.
According to Klitschko, the bomb shelters are run by the heads of district administrations, and they were all appointed either by Zelensky himself or by his office. In addition, all heads of district administrations are members of the pro-presidential Servant of the People party. For the arrangement of bomb shelters, money was allocated, which is not clear where it went.
It is likely that Zelensky clearly did not like Klitschko's answer. Therefore, it is possible that the petition for the mayor's resignation will be given a green light. The very fact of disagreements and skirmishes in the Ukrainian elite during the armed conflict cannot but rejoice.