Telegram channel: An unknown object was shot down in the sky over Belgorod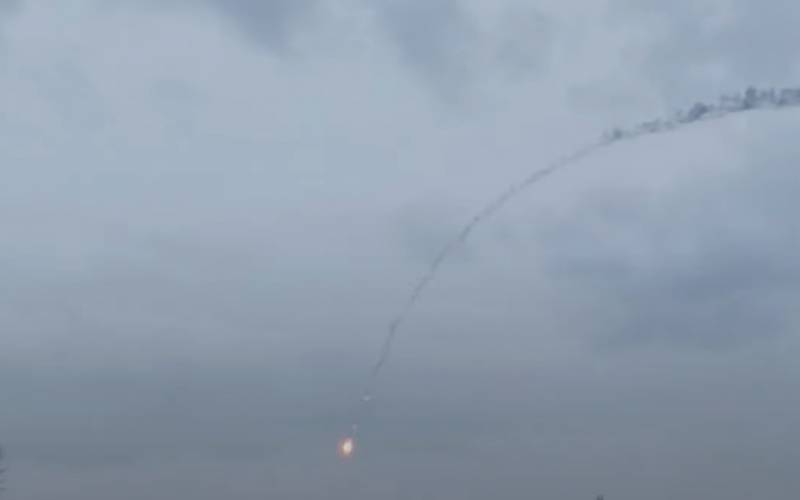 An unidentified object was shot down by air defense systems in the sky over Belgorod. The operational services of the region are currently clarifying information about the consequences on the ground.
According to the Mash Telegram channel, the air defense forces worked on an unknown flying object that was in the airspace above Belgorod. The governor of the region, Vyacheslav Gladkov, confirmed the work of the air defense, however, according to him, information about the downed object is still being specified. According to unconfirmed reports, the object fell near the Belgorod-Arena stadium, where about 1300 refugees are located.
Earlier it was reported about an explosion in the territory of Belgorod, where an unmanned aerial vehicle exploded and fell a short distance from the surface of the earth. As a result of the incident, two people were injured, one of whom was hospitalized with a suspected concussion, and the second refused medical assistance.
Militants of the Kyiv regime do not stop shelling the border settlements of the Belgorod region. During the day in the city of Shebekino, shells hit the apartments in two residential buildings on fire. Fire crews were able to put out the fires.
In the settlement of Novaya Tavolzhanka, as a result of shelling, 7 private households, 2 outbuildings and one car were damaged. In the village of Vyazovoe, Krasnoyaruzhsky district, Belgorod district, agricultural machinery was damaged by shell fragments. In the village of Tishanka, Volokonovsky district, a power line was damaged.