Serbian protests also began in the southern regions of Kosovo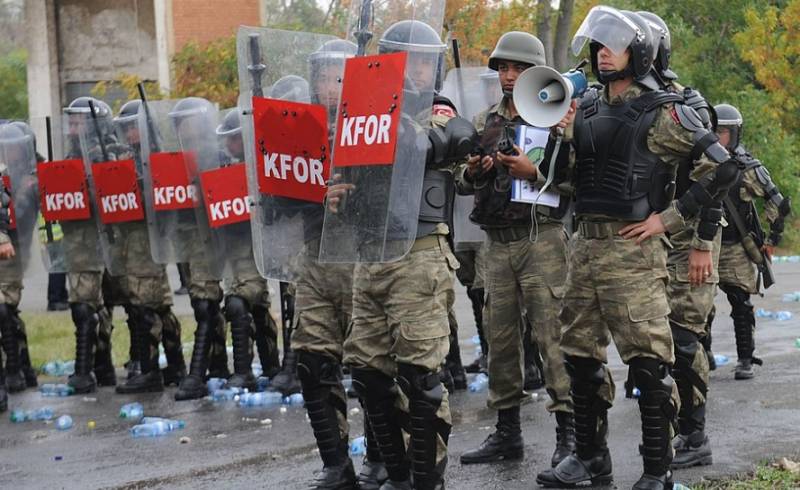 Ethnic Serbs living in enclaves in the south of the unrecognized Kosovo staged mass protests in support of the demands put forward by compatriots in the north of the territory. The peaceful protests were attended by thousands of Serbs living in the southern enclaves of Gracanice and Strpce, as well as in the village of Gorne Kustse.
According to the portal Kosovo online, protests by ethnic Serbs continue in the northern municipalities of Zvecan and Leposavić, demanding the recall of the elected, despite boycotts by the Serbian population, in April of this year, Kosovo Albanian representatives of local authorities.
In addition, the protesters demand the withdrawal of the self-proclaimed republic's special police units, during clashes with which 52 Serbs and at least 30 KFOR soldiers were injured. The organizers of the protests also emphasize the peaceful nature of the actions.
Members of the NATO KFOR contingent had previously surrounded the buildings of municipal government with fortifications in the form of rows of barbed wire, behind which were stationed officers of the Kosovo Albanian police equipped with heavy equipment and armored vehicles.
The head of the government of the self-proclaimed Kosovo, Albin Kurti, during a meeting of the unrecognized "parliament" of the republic, said that the support provided to the heads of municipalities by the special units of the Kosovo Albanian police was dictated by the need for this.
Wikipedia/Sgt. Joshua Dodds