SBU announced the detention of the "KGB agent of Belarus" - a former Soviet paratrooper
For the first time in a long period of time, the Security Service of Ukraine announced the detention of a Belarusian citizen suspected of spying for the KGB of the Republic of Belarus. According to official information provided by the Ukrainian side, the detainee has a residence permit in Ukraine and has lived in the Rivne region for a long time.
It is reported that at the beginning of the Russian special operation, he was allegedly recruited by the Belarusian special services to carry out reconnaissance and sabotage activities in Ukraine.
According to the Ukrainian intelligence service, the task of the detained citizen of Belarus was to collect data related to the defense of the northern borders of Ukraine, as well as the routes of movement of weapons and military equipment. Ukrainian counterintelligence officials say that for this purpose the suspect regularly went around the border areas and observed the movements of militants of the Kyiv regime.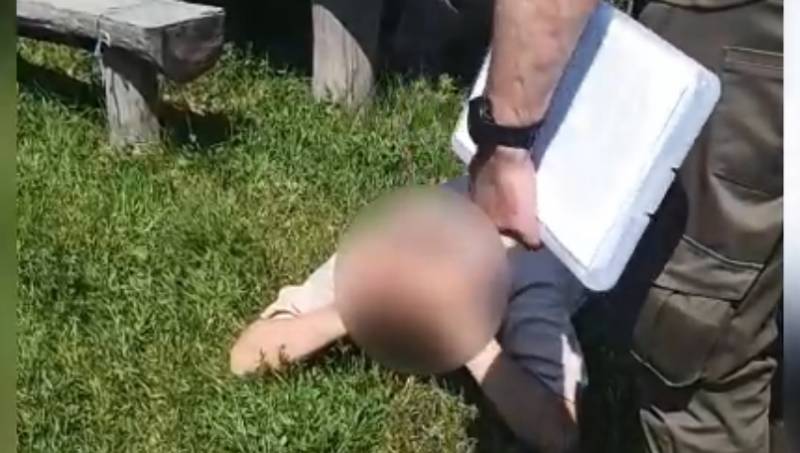 The press release published by the SBU says that the suspect was detained at the place of residence at the time of another attempt to transfer the received intelligence to the Belarusian special services. Currently, a citizen of Belarus detained by the SBU has been placed in custody.
The SBU claims that the detainee allegedly came to the attention of the KGB back in the days of the USSR during military service in the ranks of the Soviet Army, where he served as commander of the Airborne Forces unit and performed his international duty in Afghanistan.
It should be noted that in recent times, virtually any person connected in any way with Russia and even Belarus can fall under the suspicion of the SBU. The Ukrainian regime is also carrying out large-scale repressions against its citizens.