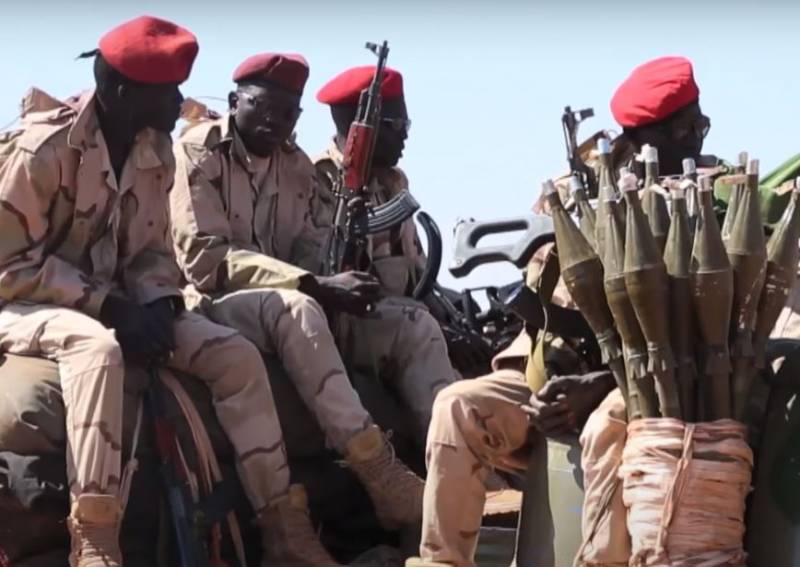 The Sudanese army and the country's Rapid Reaction Force (former Arab tribal militia), which entered into armed conflict with each other, filed mutual accusations of violating the ceasefire. This is reported by the Arab media.
Earlier in Saudi Arabia, an agreement was reached on a ceasefire between government troops and the Sudanese Rapid Reaction Forces. But the week-long truce was broken immediately after it came into force. While representatives of the parties to the conflict were in Jeddah (Saudi Arabia), in Khartoum, the capital of Sudan, artillery shelling and air strikes began again.
Recall that the armed confrontation between the parties to the conflict began on April 15, 2023. Fighting is going on both in the regions and in the capital of the country. As a result of the armed conflict, a large number of civilians have already died, and the humanitarian situation in the country is deteriorating.
The recent ceasefire has made it possible to somewhat improve the living conditions of civilians. Many Sudanese were able to leave their homes for the first time in weeks to replenish their water and food supplies and seek medical attention. But then the truce was broken.
The commander of the Rapid Reaction Force, General Mohammed Hamdan Daglo, accused government forces led by the de facto head of state, General Abdel Fattah Al-Burhan, of violating the ceasefire agreement. However, the Sudanese armed forces responded by blaming the Rapid Reaction Force for the same. That is, the situation is absolutely identical to those that have already taken place before - the ceasefire regime is not observed, and the parties accuse each other of violating the agreements.
According to US observers, the use of artillery systems, unmanned aerial vehicles and aircraft was recorded in Khartoum. In addition, fighting is also recorded in the western province of the country of Darfur. The US authorities have threatened more sanctions, although it is not very clear how they can improve the situation for civilians.
Sudan expert Alex de Waal believes that the armed conflict in the country is the result of a complete failure of diplomacy as a mechanism for resolving problems and contradictions in the country.