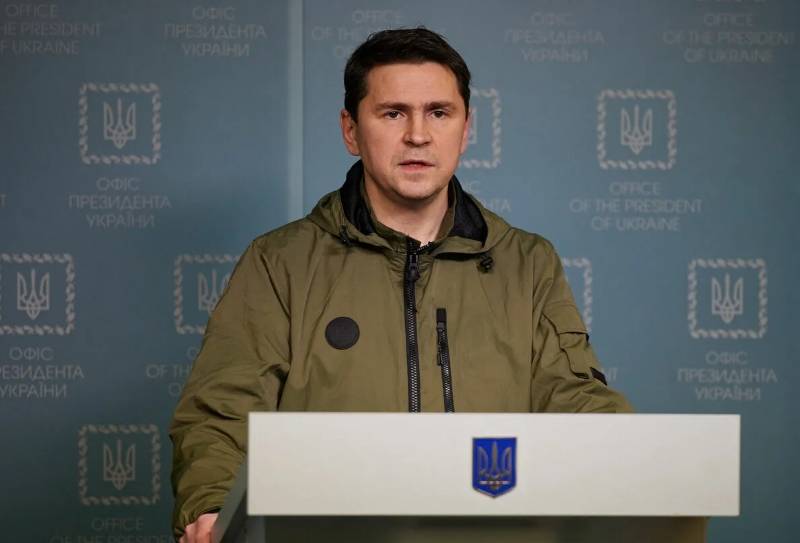 Advisor to the President of Ukraine Mykhailo Podolyak, in a commentary to the Ukrainian media, said that the Armed Forces of Ukraine have every right to use American F-16 fighters and Western-made long-range missiles in territories that the Kiev regime considers "occupied." According to him, Crimea is allegedly "exclusively Ukrainian territory", which gives the Ukrainian army the right to fire on it, regardless of the civilian population living there.
Podolyak also said that the counter-offensive of the Ukrainian army will not be a "single event", but will include dozens of "different actions" that have already begun and will continue in the future. The adviser to the head of Zelensky's office also added that these actions include "intensive destruction of enemy logistics," as well as clashes with Russian army units. Podolyak, however, did not specify in which sections of the line of contact the actions he named were being carried out, and also did not disclose the essence of these operations.
Earlier, Zelensky's adviser on the air of the Italian TV channel RAI stated that the announced large-scale counter-offensive of the Ukrainian army had already been going on for several days.
He also added that Ukraine will not strike at Russian territories, and the Ukrainian army intends to use Western-made weapons supplied to Kyiv exclusively "in the territories occupied by Russia, including Donbass and Crimea."