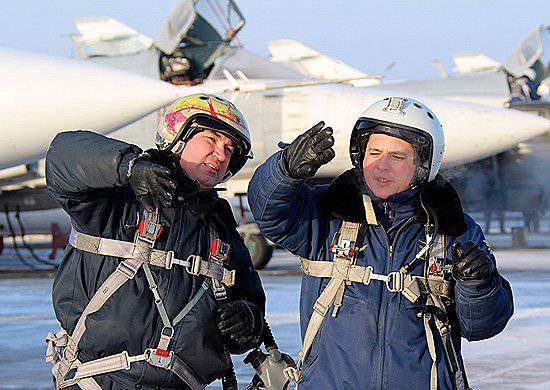 The command of the Air Force and the air defense of the Central Military District summed up the school year ended. In total, the flight crews made more than 1600 sorties for practical bombing, which is 120% of the annual plan, about 1000 sorties with the use of firing-gun armament - 122% of the plan.
More than 20% increased the intensity of flight training of pilots, which took place at air bases stationed in the Perm and Krasnoyarsk Territories, Chelyabinsk, Novosibirsk, Sverdlovsk regions and the Kyrgyz Republic.
The total raid of the association pilots was more than 30 thousand hours. Of them at night - about 7 thousand hours. 2800 times they took off to conduct a training battle.
Almost 100 thousand tons of fuel was consumed to support the flights.
Special attention was paid to the training of young pilots who, on average, flew more than 120 hours.