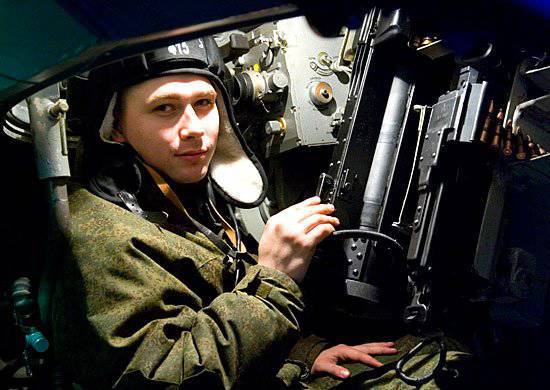 In the current year, in accordance with the rearmament program, the equipment of the motorized rifle formations of the Southern Military District (South-East Military District) deployed in the Chechen Republic with the latest samples of special equipment continues. In particular, at the end of November the brigades received modern P-149BMR command and staff vehicles based on the BTR-80 armored personnel carrier.
The KSHM is equipped with communications equipment operating in several wave bands, as well as personal computers that allow you to quickly track all changes in the situation on the battlefield.
Operators have the opportunity, while in the KSHM, to quickly make operational and tactical calculations, to set and clarify the tasks of the units in the process of command and control in a timely manner.
Thanks to the unique Azimuth navigation equipment installed on the KSHM, it is possible to automatically determine the coordinates of its location at any point in the route.
The KSHM equipment organically fits into the automated command and control system and significantly increases the speed, stability and security of communications in the conduct of hostilities.