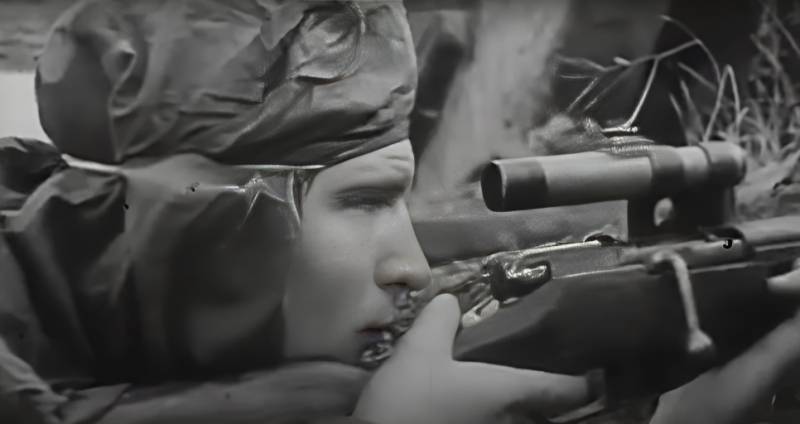 The sniper is one of the most difficult military specialties. These professionals in their field must not only have specific skills that are mastered over the years, but also have inhuman endurance, as well as moral and psychological training.
Many ordinary people perceive a sniper as a shooter who can hit a target from any position. Meanwhile, they do not even imagine what such specialists sometimes have to do in order to get the opportunity to make that very cherished shot.
For example, often snipers spend hours, and sometimes days, waiting for their victim, disguising a position in close proximity to the enemy's location. Cold, heat, rain and sleet. All this has to be steadfastly endured by the fighter, while not betraying his position.
However, not always the enemies of the sniper are the soldiers of the opposing side or the aforementioned weather conditions. Sometimes the most real curiosities happen, which were told about by the Soviet sniper who destroyed the Nazis during the Great Patriotic War.
In his memoirs, the fighter described an incident that happened to him and his partner during one of the raids. When comrades-in-arms sat in ambush in close proximity to enemy positions, a field mouse crawled under the clothes of the partner of the author of the memoirs.
While the animal crawled along the back, the fighter endured, but when he got to the stomach and started biting, the sniper "surrendered". The Soviet soldier began to laugh loudly and roll on the ground.
Author
stories
thought that he had received a sunstroke, however, when he realized what was the matter, he also began to laugh.
Naturally, the Wehrmacht soldiers spotted the sniper pair and began to cover them with mortar fire. Fortunately, the comrades managed to survive and run to the positions of the Red Army.