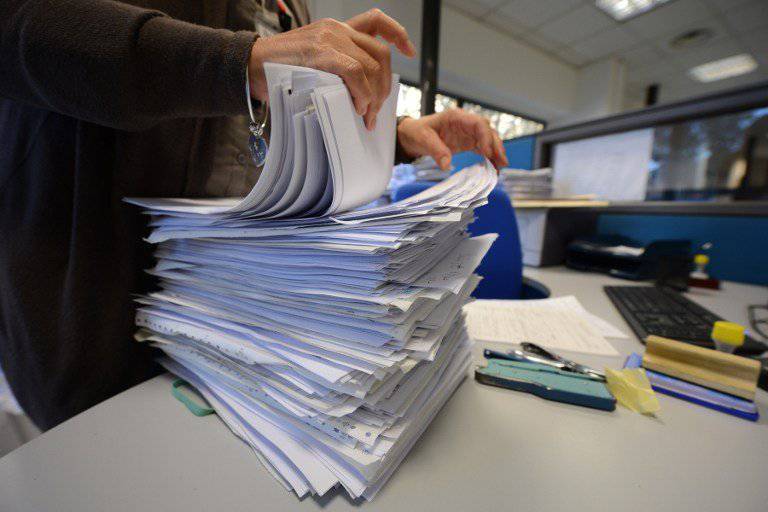 Thousands of secret documents from the era of colonial rule disappeared without a trace in Britain. Some of these materials may have been destroyed. Documents declassified earlier - for example, about the actions of the British in Kenya - expose the kingdom in a very unfavorable light.
The UK recognized that the former colonies had delivered the 170 document boxes to London. However, the head of the Foreign Affairs and Commonwealth Office (FCO), David Leadington, said that the government did not know what happened to them later.
"The Office cannot confirm the presence or absence of documents about the actions of the colonial administration returned to the UK," the official said in an interview with AFP.
However, the agency continues to actively search for archives or evidence that they have been destroyed.
The question was raised after the documents on the management of Kenya and Cyprus were declassified and made public. They played a key role in the lawsuit, in which three elderly Kenyans were told how they were tortured during the suppression of the Mau Mau rebellion in 1950-s.
During the hearings, about 8, 800 secret archival materials were investigated. Information confirms that during the suppression of the riot, the British authorities tried to conceal the killing of 11 prisoners. All the victims were beaten to death by the prison camp guards of the Hol camp.
A British court ruled in favor of Kenyans, allowing them to demand compensation for the regular beatings and sexual harassment to which they were subjected in prison after crushing a riot.
This meeting created
historical
precedent: another two thousand inhabitants of this country, subjected to bullying at that time, had a theoretical opportunity to sue the British government.
Previously, the kingdom unconditionally controlled more than fifty colonies, including Canada, India, Australia, Nigeria, Jamaica. Today, there are 14 British Overseas Territories under the sovereignty of the country. However, they are not officially included in its composition, and each of them has its own system of self-government.